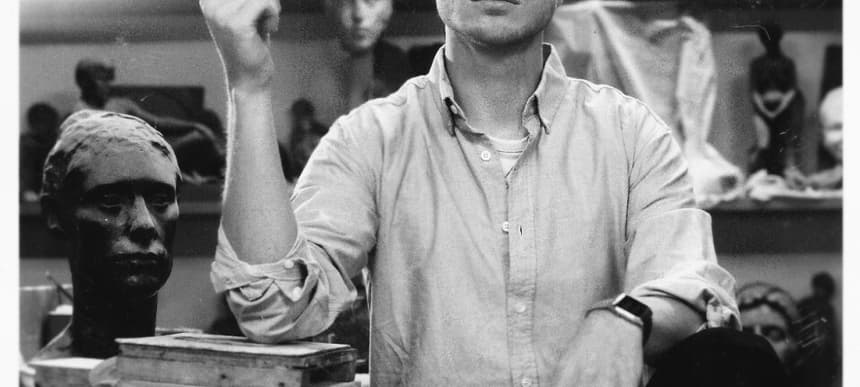 19.06.2014, Words by dummymag
Claude Speeed announces debut album 'My Skeleton' for LuckyMe
Ambient guru Claude Speeed will release his debut album for LuckyMe in July.
Claude Speeed – producer/composer of experimental, ambient, drone, neoclassical music, a member of Glasgow's LuckyMe collective, involved with post-rock groups Russia and American Men, a graduate of the Red Bull Music Academy – is releasing his debut album 'My Skeleton' at the end of July.
Much of My Skeleton was recorded in 2011 where, after a loss in his family, Speeed (at the time, a corporate lawyer, of all things) travelled alone in the Far East, recording on a minimal equipment setup, before returning to the continent and settling in Berlin. A press release states that the album "features field recordings made on far away buses, trains, airports, cities, parks, temples, forests and jungles, floors, hotels, hostels, friends' sofas." The record was then mixed in Berlin and at Hudson Mohawke's studio in London.
Though the album promises to sound big, grand, and opulent, the press release also states that, if you were to ask Speeed about it, he'd say that "this grand work exploring big themes and personal trauma is to be consumed like fast food – played loud on cheap, white earphones."
The album will come out on CD and, amazingly, a limited edition 12" which also includes a zine(!) and sheet music(!!) and guitar tabs(!!!!) through LuckyMe. A new track, Tiger Woods, is embedded above.
Dummy profiled Speeed last year as part of our Next series on new and up-and-coming artists.
Claude Speeed 'My Skeleton' tracklist:
01. Washaa
02. My Skeleton
03. Some Other Guy
04. Tiger Woods
05. Taj Mahal
06. Field
07. Spectral Choir
08. Viscount Stair
09. An Imperial Message
10. Prove You Exist
11. Hold On (feat. LW)
LuckyMe release 'My Skeleton' on July 28th 2014.