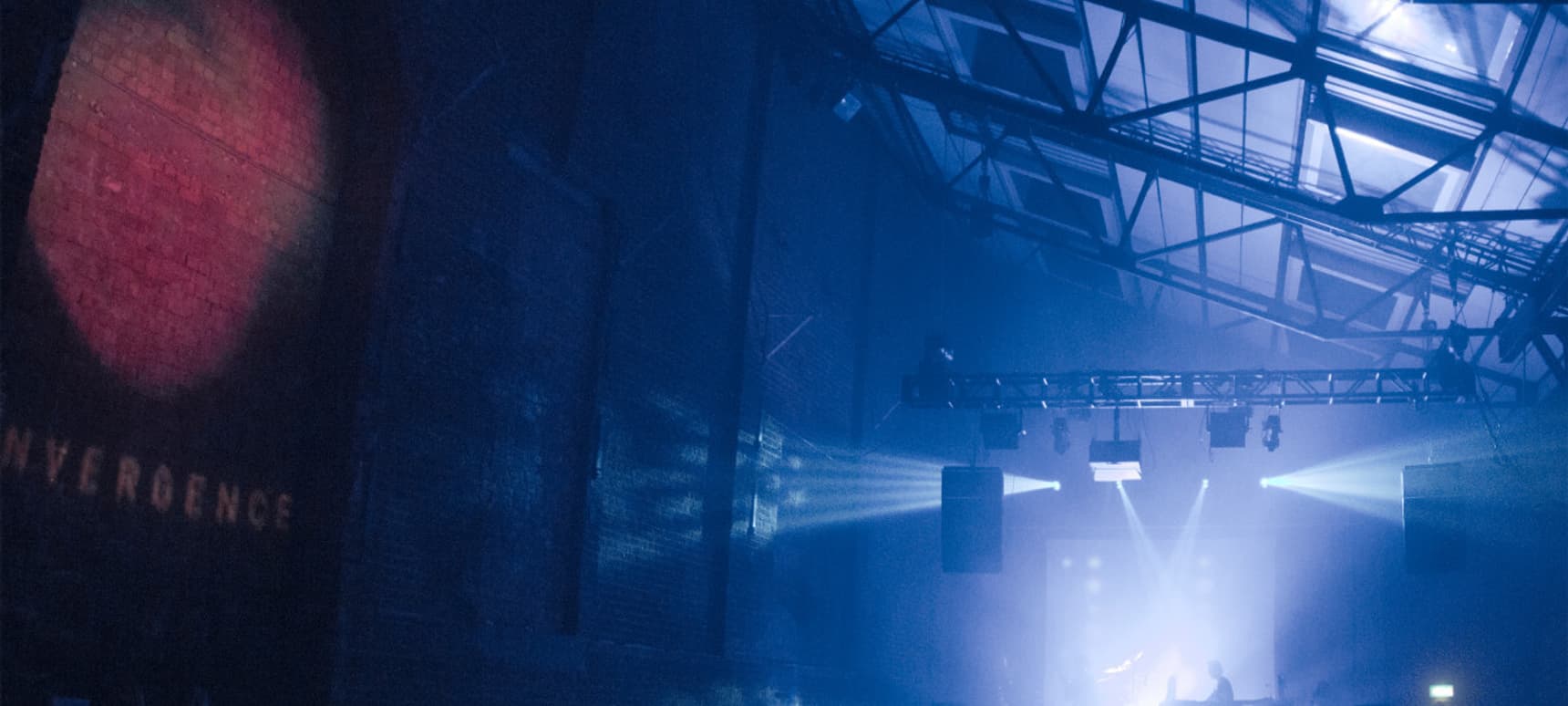 29.02.2016, Words by dummymag
Convergence announce new compilation in the run up to their 2016 event
Returning for its third year, Convergence is an established series of events – celebrating musical pioneers, visual artists and new technology. Taking place across the city over 10 days, the line-up includes performances from a bevy of classic and emerging artists, as well as a range of immersive talks and workshops. Convergence has taken over some of London's most iconic venues including, Barbican, Royal Festival Hall, Troxy and Village Underground. This year, Convergence heads a little further north, adding two of London's favourite locations to its programme of events – Roundhouse and KOKO. The venues will be populated with performances from the likes of Lamb, The Gaslamp Killer, !!!, Darkstar, Omar Souleyman, Clap! Clap!, Simbiosi, Larry Gus, and KUTMAH, with more detailed information and tickets available on the website.
Last year saw the the official launch of Convergence Sessions, a three day programme of discussions, installations and workshops in partnership with Mixcloud, Barbican Guildhall's Young Arts Academy and Ableton. Returning for 2016, Convergence Sessions are geared up to work with its existing partners once more, as well as new additions Cyland, Goldsmiths and Makerversity. Convergence Sessions will create an immersive playground of ideas; comprising of a dynamic programme of talks and experiential education workshops that showcase innovation, creativity, and entrepreneurship in arts and technology.
Following the reveal of acts set to perform in March, the festival also announced the revival of their 'Convergence Compilation' series. A mix of exclusive edits and unreleased material sit amongst firm favourites from artists that sit across the experimental electronic spectrum, they describe it as "the perfect body of work to immerse yourself in" as the clock ticks down to kick off on March 10th.
'Convergence Compilation 2016' tracklist:
01. Ash Koosha Can
02. Throwing Snow Lumen (radio edit)
03. Factory Floor Two Different Ways (Second Way)
04. Lamb In Binary (edit)
05. Clap! Clap! Playfulness
06. KUTMAH House On The Hill
07. Larry Gus A Set Of Replies
08. Shit Robot Where It's At (Feat. Reggie Watts)
09. Simbiosi Vega
10. Anna Von Hausswolff Come Wander With Me
11. Nurse With Wound Crusin For A Brusin
12. of Montreal Bassem Sabry
Convergence is a multi-venue music event taking place across London from March 10th to 20th (info).