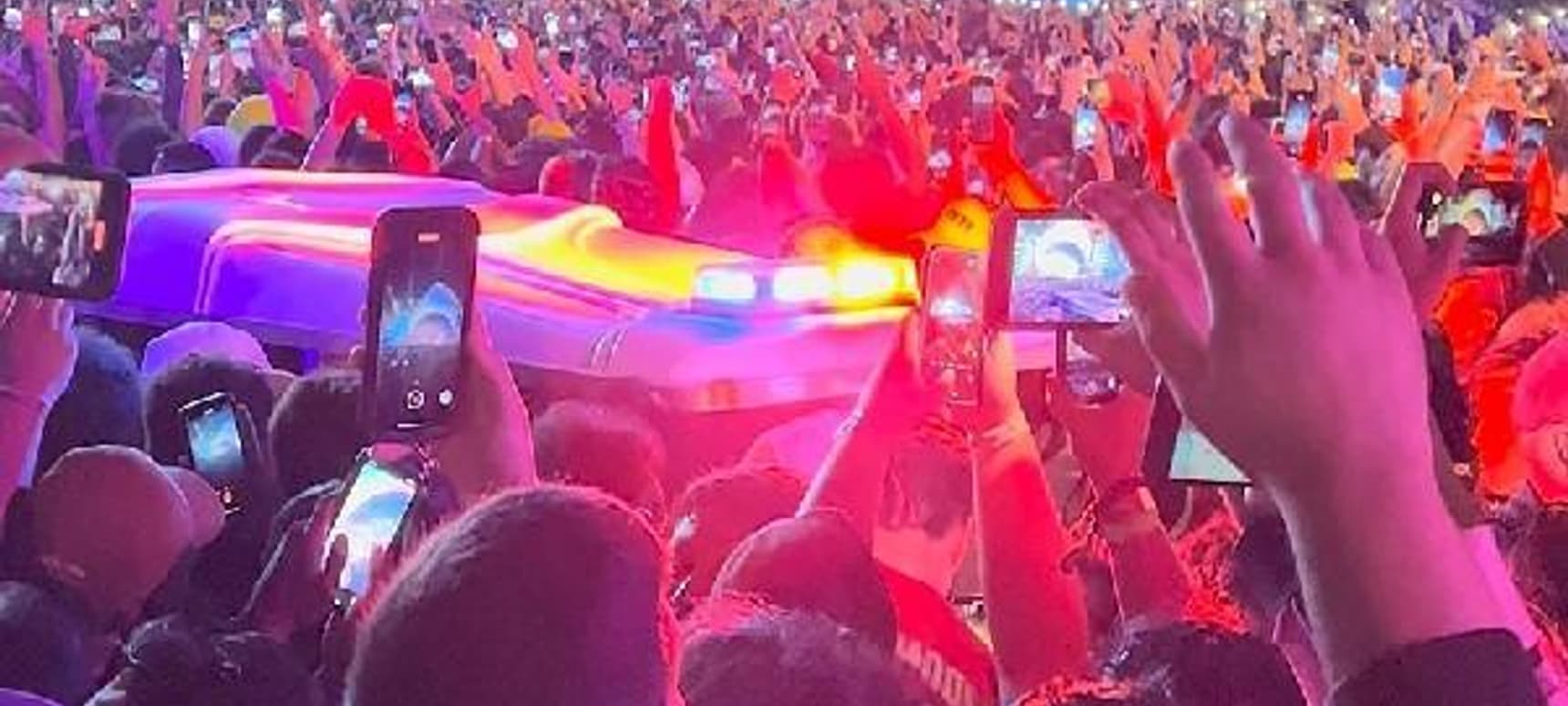 07.11.2021, Words by Maisie Goulsbra
Criminal investigation opened after eight people lost their lives in crowd surge at Astroworld Festival
Victims aged 14, 16, 21, 21, 23, 23 and 27
Eight people have been reported dead after a crowd surge at Astroworld Festival that Travis Scott is the founder of, held at NRG Park, Houston, Texas. The identities of the victims have not been released but Houston Police have shared that some of the ages of those that lost lives are 14, 16, 21, 21, 23, 23 and 27.
The festival held a crowd of 50,000 people and the incident took place at around 21:15 on Friday during Travis Scott's performance. Some 300 people were treated for injuries. Travis Scott stopped during his performance to acknowledge that a fan needed medical help and to ask security to help the individual. Police have opened two investigations including a criminal investigation.
In addition to the eight people announced dead, Houston Mayor Sylvester Turner said: "Another 25 people were taken to the hospital after the concert, and 13 people were still hospitalised as of Saturday afternoon, including five people under the age of 18."
Travis Scott and Kylie Jenner have both made announcements on Instagram following the tragedy. Jenner stated, "Travis and I are both devastated. My thoughts and prayers are with all those who lost their lives, were injured or affected in anyway by yesterday's events."
Read next: Brand new programme launched by Mixcloud & N-Studio helps young music creators break into the industry.