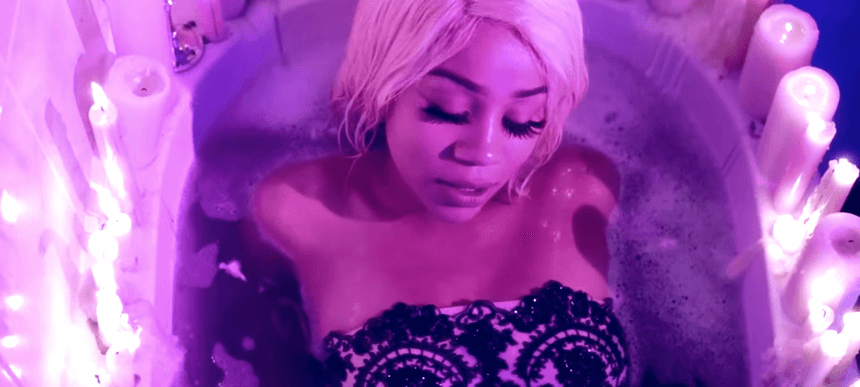 14.12.2018, Words by dummymag
Croydon rapper Corella unleashes the brooding, Cadenza-produced 'Talk'
It's the first single to drop on our new label DMY...
Following critically-acclaimed singles 'Trappin' and 'Wagwan', South London rapper Corella returns with her mission statement – 'Talk', a thrilling, hook-laden new single produced by one of the UK's finest beatmakers in the game right now, Cadenza.
It's the first single to grace our brand new label – DMY, capping off what's been a banner year for UK rap, and Corella is now staking her claim on the music pouring from London's streets.
Telling tales of true life on the roads, her experiences working in strip clubs and the south London estate she's from, Corella's lyrics are honest and hard-hitting: "You can talk the name you will find South / This is not a game no one hides out".
The accompanying video, directed by Ashley Rommelrath and Robin McGonigle, was filmed in Corella's home and shows an intimate, VCR-style portrait of the vocalist at her most vital.
Corella was recently named in Complex's top 30 tracks of the year, and is set to continue her upwards trajectory in 2019.
Watch the video below and stream 'Talk' here.
–
'Talk' is out now on DMY – stream it here
Follow Corella on Instagram / Subscribe to Corella on YouTube