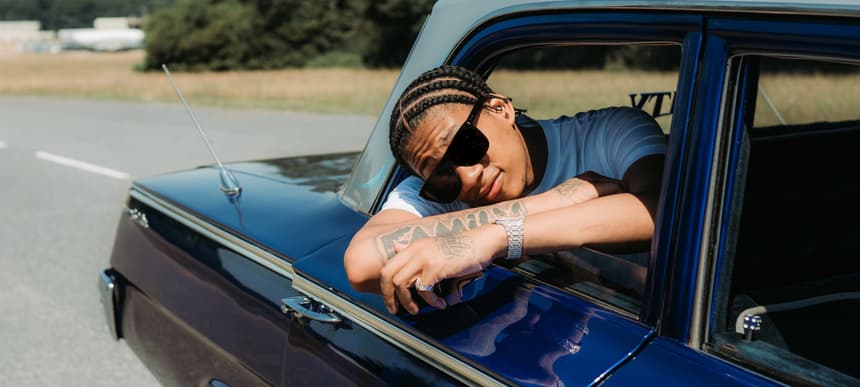 30.11.2020, Words by Felicity Martin
'Defending Digga D' looks at the young drill artist's struggles with having his music policed
The BBC documentary follows the 20-year-old on the brink of stardom as he grapples with incarceration
A new BBC documentary, Defending Digga D, tells the story of the young drill artist, one of the first musicians in British history to be given a CBO (Criminal Behaviour Order) controlling his creative output.
Director Marian Mohamed follows Digga D, real name Rhys Herbert, as he is released from a 15-month stint in prison at a pivotal moment in his career.
'Woi' and follow-up single 'Chingy' both went top 25 in the Official Singles Chart and 'Woi' was just BRIT certified Silver.
The CBO means he is not allowed to release any music or videos without informing the police, and the film shows him going through lyrics with his lawyer, Cecilia, to ensure his content doesn't break the restrictions.
The documentary shines a light on Digga D's struggles with releasing music and filming videos under the conditions of his license, and the trouble he got in with the police for allegedly attending a Black Lives Matter protest.
Watch Defending Digga D on BBC iPlayer here.