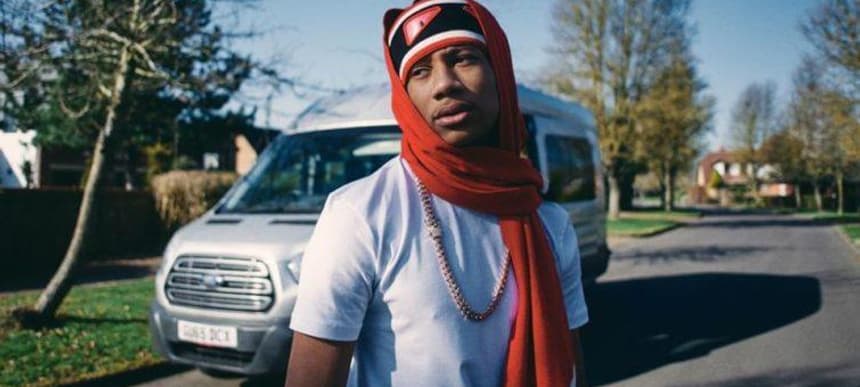 15.06.2020, Words by Felicity Martin
Digga D threatened with prison recall after posting about Black Lives Matter
The drill rapper also said his license conditions have been made "worse than they already are"
Drill artist Digga D says the police and probation services have forbidden him from speaking out about Black Lives Matter as it is "promoting violence".
The 'Double Tap Diaries' rapper is currently on probation, and recently posted a photo of him holding a Black Lives Matter placard.
"Police and probation had a problem with me taking a picture holding a sign saying black lives matter," he wrote.
"They wanted to recall me… But instead they made my license conditions worse than they already are."
Stefflon Don, whose brother is the rapper Dutchavelli, spoke out about him being wanted by the police for posting about attending the protest, saying he had also been threatened with prison recall.
Lavida Loca has stated she has also been threatened and given a warning.
A petition has been launched to stop probation services trying to recall black men for protesting about Black Lives Matter – sign it here.
Read the post in full below.
— Digga D (@DiggaD_CGM) June 14, 2020
Twitter users have jumped to his defence, including Finesse Foreva who pointed out that Britain First leader Paul Golding was allowed to attend the protests despite being convicted of hate crimes.
@DiggaD_CGM is being threatened with being recalled after posting this pic supporting #BlackLivesMatter for "Inciting Violence"

Paul Golding, leader of Britain 1st attended the riots in london yesterday despite being convicted of hate crimes with no consequences #Justice4Digga pic.twitter.com/HmRRWS53OD

— FF #Drill8vs8 (@FinesseForeva) June 14, 2020