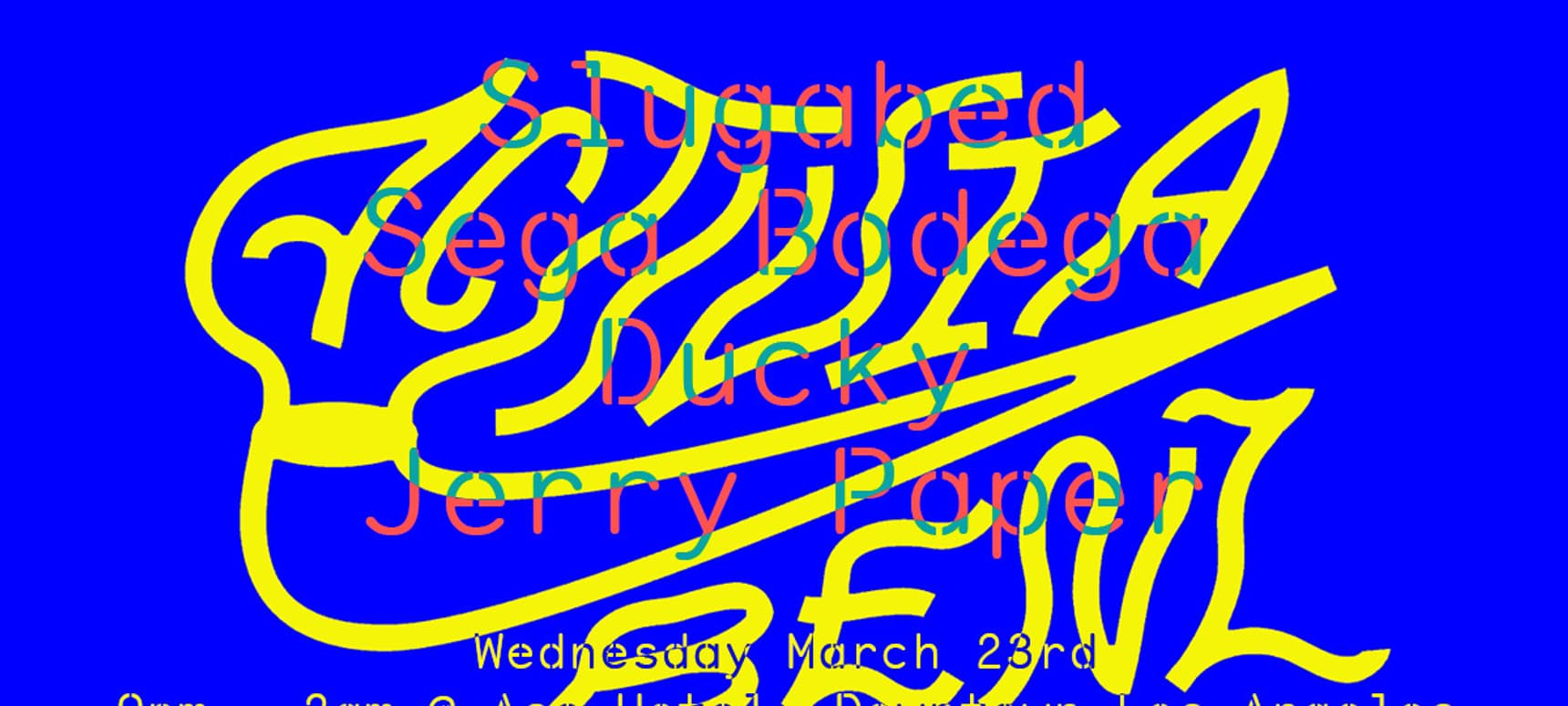 29.02.2016, Words by dummymag
Dummy Presents: Activia Benz at Ace Hotel, Downtown Los Angeles
For the March instalment of our Dummy Presents party upstairs at Ace Hotel Down Los Angeles, we bring you Slugabed's out-of-this-world aesthetic brainchild, Activia Benz.
Even if you're unaware of Activia Benz's sound, all you have to do get click happy online and see the labels perfectly polished aesthetic unfold right in front of you. There's a summer-quenching sun lotion and lime still life for label-head Slugabed's 'Coolest', a nonchalant cartoon lemon smoking lemon kush and the Mountain Dew green carbonated cool of an immersed credit card on DJ Mastercard's 'Virtual Crime'.
Ripe for the post sunset feels of LA, there's not much we can say about head honcho Slugabed, other than he looks really good in white and is set to "slay". Releasing across labels such as Ninja Tune and Planet Mu before creating his very own aesthetic paradise of Activia Benz, he has probably made the best remix of Roger Sanchez's Another Chance you'll ever hear.
Another person who looks impeccable dressed in white is Glasgow native Sega Bodega. Fresh from his 'Sportswear' EP, that came with a all-white shell suit, we're expecting some P Diddy white party worthy ensemble from the duo – think Brits abroad meets post-SXSW socialisation comedown.
DJ, producer and Club Aerobics boss Ducky aka Morgan Neiman will be also joining the Activia Benz family. A bit like the musical equivalent of a unicorn phone cover, she's the quackhouse connoisseur and shares a rave tool every Friday.
Support comes from Jerry Paper – the entity that inhabits Lucas W. Nathan's body when he is grooving.
As always, entry is free with a simple RSVP.
Dummy Presents: Activia Benz at Ace Hotel Downtown Los Angeles on March 23rd, 2016 (free with RSVP).