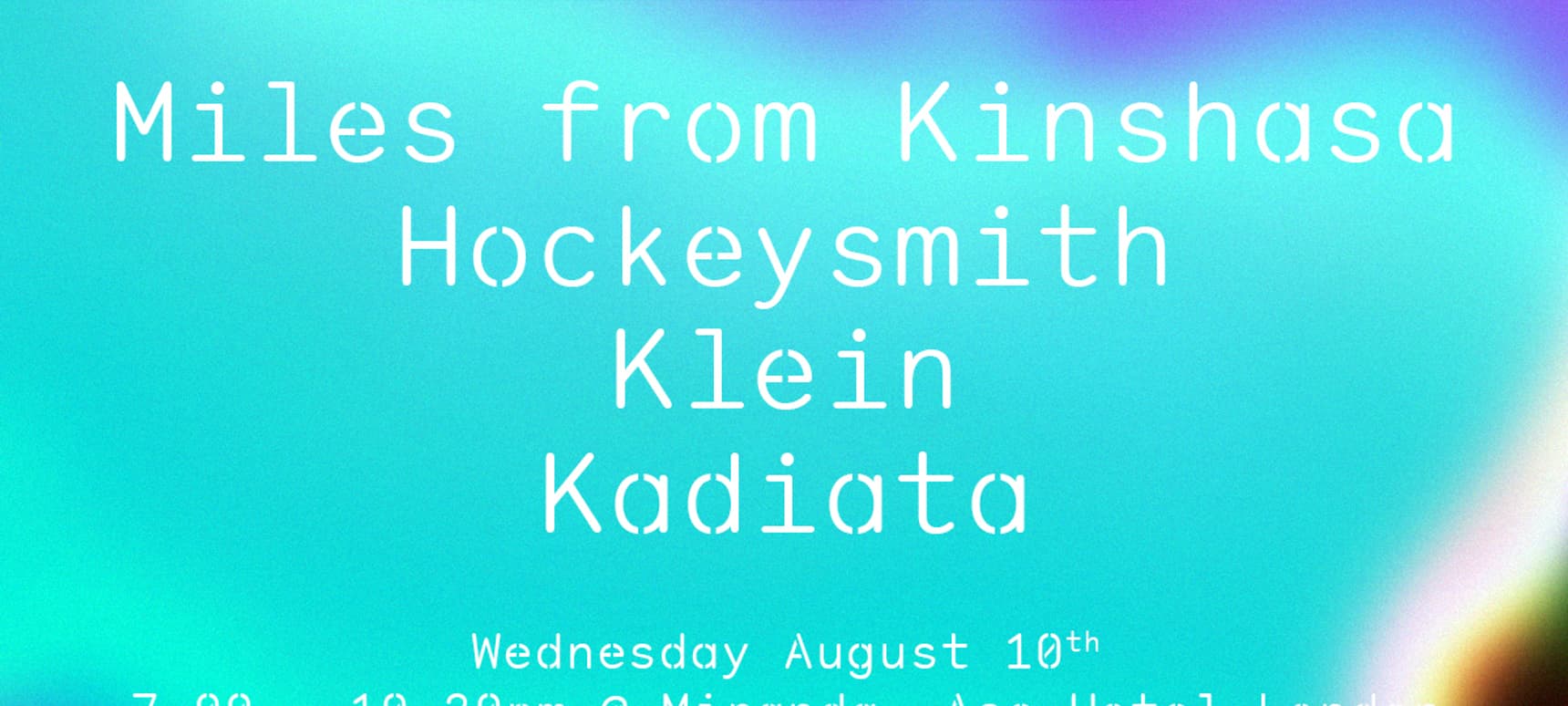 14.07.2016, Words by dummymag
Dummy Presents at Ace Hotel London
Joining us for the first Dummy Presents of August are a handful of emerging live acts we are very excited about.
Purveyor of 'rumba-pop' Miles From Kinshasa was last seen strutting down the street in a balaclava for the visual offering of his light and breezy, after-dark track IVRY. He will join us in the basement for a live show, which we assure you isn't one to miss.
Sisters Annabel and Georgie make up Cornish duo Hockeysmith, who have close ties to Copenhagen based label Escho. With influences ranging from shoegaze to the minimal techno inspired sounds of Cologne label Kompakt, they learnt a lot of what they know from YouTube tutorials and recorded their early tracks in a stable.
The Enigmatic producer and vocalist Klein released an insanely good video for her 'ONLY' track Marks Of Worship earlier this month. Backed by a crew of friends who stood behind her texting whilst she rolled out a pitched down cover of Hotline Bling during her Power Lunches show last year.
Kadiata is a 22 year old artist, producer, and cinematographer – South London resident Kadiata is somewhat of a visionary. Plucking out elements of grime, trap, and hip hop alongside '80s and '90s pop music – he creates his own genre with thoroughly considered production and lyrics, as well as utilising his skills as a cinematographer to ensure he always gets his message gets across.
Keep up to date with announcements on the Facebook event page.
Dummy Presents takes place August 10th at Miranda, Ace Hotel London (free with RSVP).