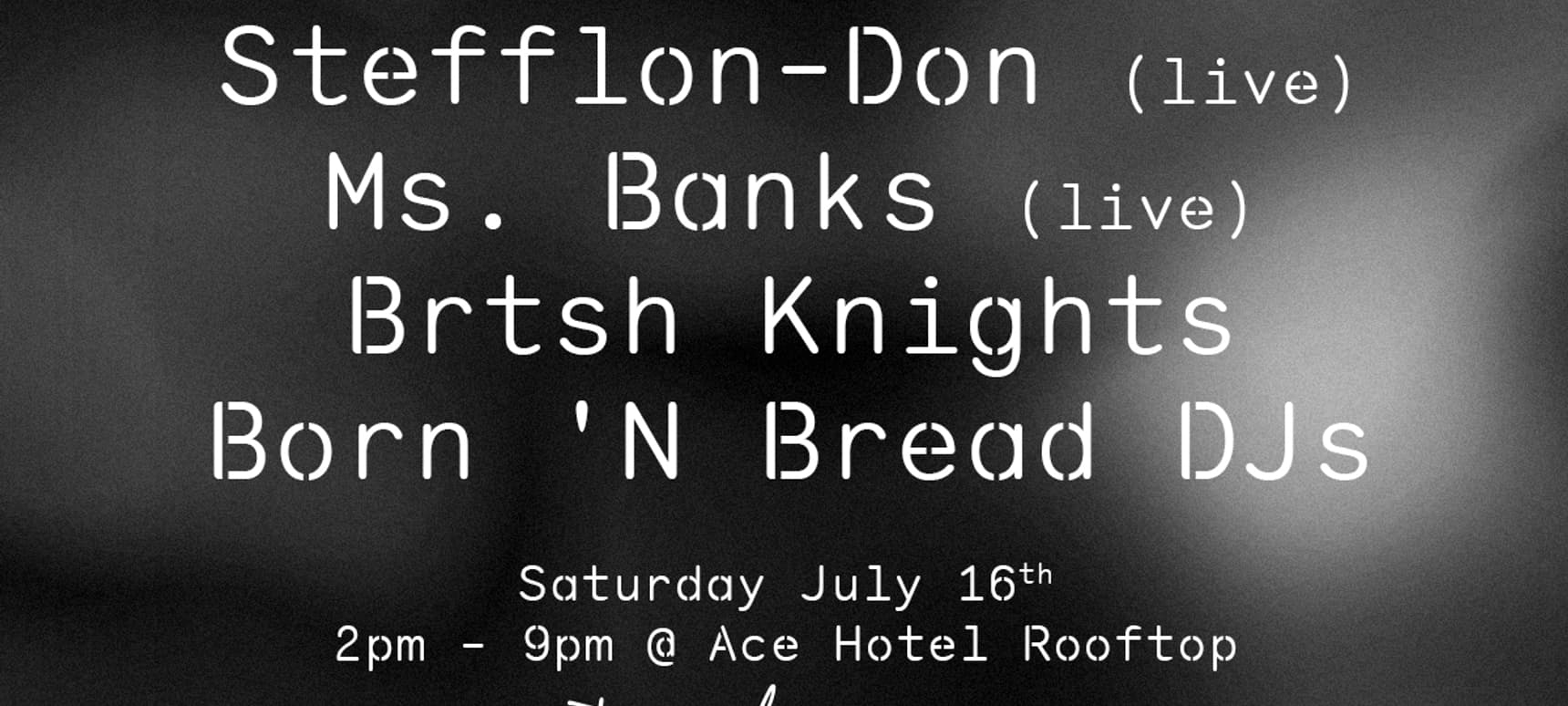 22.06.2016, Words by dummymag
Dummy Presents: Cotch International at Ace Hotel London Shoreditch
Continuing the vibe they've been rolling out at Rye Wax, Peckham for the past year, Cotch are on a mission to mix up powerful live performances with eclectic DJs, and give a platform to artists who work in-between the cracks of various genres.
Joining us for a day party on the Ace Hotel London Shoreditch rooftop as part of their summer event series Tanlines, this Dummy Presents is Cotch's first show outside of South London. Keeping it extra special, they have drawn for a predominantly female line-up, which showcases some of the best emerging UK rap and grime talent in the UK right now.
Stefflon initially made waves jumping on the Lock Arff remix with Inch from Section Boyz, and has since collaborated with the likes of K Koke and Sneakbo. Hotly tipped as one of the next big things, expect a raw-edged style and dope singing voice.
Ms Banks has been tearing through the year at breakneck speeds, with one of the best Fire In The Booths of 2016, as well as releasing her 'New Chapter' EP. One of the most versatile out there, she has that Missy Elliot star quality of effortlessly drawing for straight party tunes without it ever feeling contrived.
DJ support comes from Born N Bread. Basically the best thing in Peckham right now, the crew consists of five girls who can do everything from zines, to raves, to NTS shows, to art installations – all with zero pretension.
As usual, entry is free with a simple RSVP. Stay locked to the Facebook event page for further announcements.
Dummy Presents: Cotch International as part of Tanlines on July 16th at Ace Hotel London Shoreditch rooftop (free entry with RSVP).