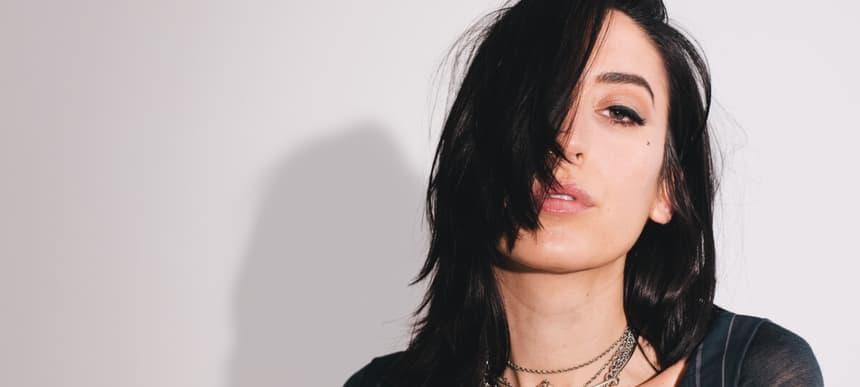 14.09.2022, Words by Billy Ward
Elohim is sharing the stems for her 'BRAINDEAD' EP as part of StemsDAO's latest game
With the collaborative power of StemsDAO, bedroom producers can now use stems from major artists...
LA-based electro pop star Elohim is dropping the stems of 6 tracks from her acclaimed 'BRAINDEAD' project for anyone to remix with StemsDAO.
StemsDAO is an ambitious new platform allowing artists to drop their collections of stems as NFTs. Artists releasing their stems on the platform are able to create a game around the drop within the StemsDAO community, encouraging fellow musicians and fans to create and release original music with their favourite artists, while also being entered for prizes.
Last month, London-hailing electronic producer and artist Sound of Fractures was announced as the winner of StemsDAO's 4th community game, enabling him to release a track with LA producer Harris Cole. Already an existing fan and NFT collector of Harris Cole's music, StemsDAO gave Sound of Fractures the opportunity to work with one of his favourite artists.
Now, Elohim fans are being granted the same opportunity to make music alongside her. Inviting her fans and the StemsDAO members to remix the stems of 'BRAINDEAD', Elohim is hoping to collaborate with and give back to the community which has supported her journey so far.
In the traditional music industry, major artists' stems are rarely available to the public due to label control and outdated copyright laws. With the collaborative power of StemsDAO, bedroom producers now have the access to hear and use stems from artists such as Elohim – as well as being able to make a song that samples these stems and have the original artist review it for a potential official release.
The winners of the StemsDAO Remix Game will be announced on International Mental Health Day: October 10, 2022.
To Learn More about the Elohim Game and gain access to the BRAINDEAD stems click here.
Stream 'BRAINDEAD' below:
Read next: Sound of Fractures' effervescent dance EP 'IRL' spearheads his web3 ambitions