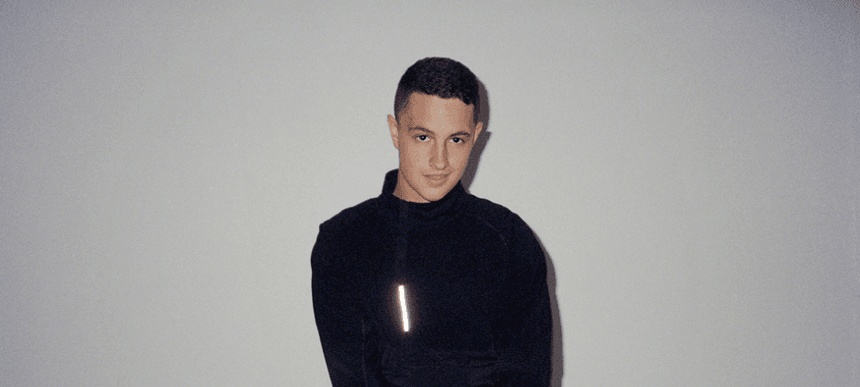 27.02.2014, Words by dummymag
Evian Christ - Waterfall
Stream a hard-hitting new track from Tri Angle's finest producer.
Evian Christ is streaming the title track of his new EP, 'Waterfall'.
Way harder than anything that Evian Christ has put his name to in the past, Waterfall is the final track from the four-track EP, due out through regular home Tri Angle next month. Turn it up loud and prepare for the concrete of your walls to come down.
Furthermore, Evian Christ has added some tour dates with hugely exciting new producer MssingNo. He'll be playing all over Europe, with previously-announced stopovers in Manchester for FutureEverything festival and London for his Trance Party.
Tour dates:
Mar 7th: Lisbon, Music Box
Mar 20th: Paris, Nuba
Mar 21st: London, Oval Space
Mar 27th: Rome, Circolo degli Artisti
Mar 28th: Vienna, Pratersauna
Mar 29th: Manchester, RNCM
Apr 4th: Bristol, Start The Bus
Apr 10th: Glasgow, Broadcast
Apr 12th: Dublin, Button Factory
Apr 19th: Istanbul, Club2Club
Apr 25th: Prague, Lunchmeat
Apr 26th: Trondheim, Supa/Brukbar
Apr 30th: Brussels, Bozar
Tri Angle release 'Waterfall' on March 17th 2014.