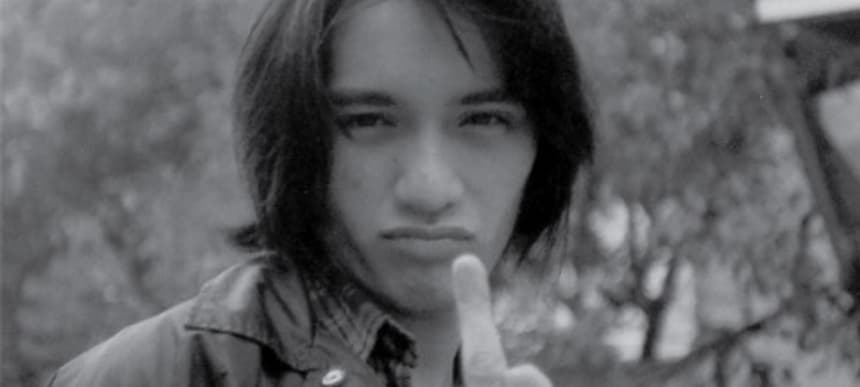 10.04.2014, Words by dummymag
Eyedress releases new mixtape, 'Hearing Colours'
Filipino synth pop musician drops a surprise free mixtape before heading out on tour.
23-year-old Filipino synth pop producer Idris Vicuña, better known as Eyedress, has released a new mixtape called 'Hearing Colours'.
The 12 tracks that make up the mixtape were recorded in Eyedress' bedroom in Manila, with a few of the tracks making it onto his debut EP for Abeano, 'Supernatural'. Many of its tracks feature Skint Eastwood – incidentally, the artist that led us to first discover Eyedress.
You can stream and download the full mixtape on a dedicated website, and catch Eyedress playing a bunch of dates around the UK and Europe over the coming weeks and months.
Tracklist:
01. Salaamin (feat. Skint Eastwood)
02. Nature Trips
03. My Hologram
04. Biolumine (feat. Skint Eastwood)
05. Arhuaco (feat. Skint Eastwood)
06. Triduum (feat. Skint Eastwood)
07. Luna Llena (feat. Skint Eastwood)
08. White Lies
09. Periastron (feat. Skint Eastwood)
10. Mountbatten
11. Everything We Touch Turns Into Gold
12. Don't Disappear
Live dates:
May 1st: Dublin, The Beatyard Festival
May 3rd: Liverpool, Liverpool Sound City
May 4th: Glasgow, Stag And Dagger Festival
May 8th: Berlin, Certain People
May 9th: Amsterdam, London Calling Festival
May 10th: Brighton, The Great Escape Festival
May 14th: London, The Shacklewell Arms
May 16th: Paris, L'Escape B
Jun 7th: London, Field Day
Eyedress self-releases 'Hearing Colours' on April 10th 2014 (download).