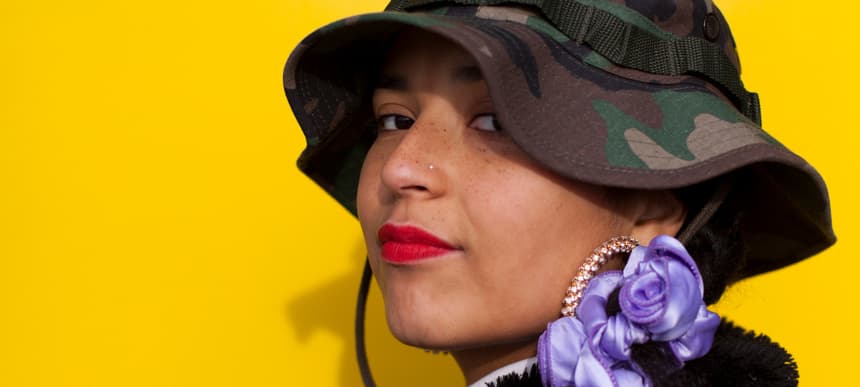 07.10.2013, Words by dummymag
Fatima - Black Dough (prod. by fLako)
Fatima's
most recent Eglo single – the Shafiq Husayn-featuring
Circle
– may well have been a career high-point: all kindling funk backing
and a weaving, mantra-like
chorus.
Still, it's refreshing
hearing her soar
over a
beat with more
zest,
which
fLako
provides in abundance
on
Black Dough
(fLako had his first Eglo EP released as Dirg Gerner in the summer).
The labelmates have teamed up before with solid results, and fLako was also on the buttons for forthcoming single Family/La Neta, which
Black Dough
will serve as B-side to.
If you're anything like me, you'll be crossing fingers and toes for
news on Fatima's debut, but for now these singles and her top-notch live show will have to suffice.
Eglo will release the 'Family/La Neta' single on the 18th November 2013.