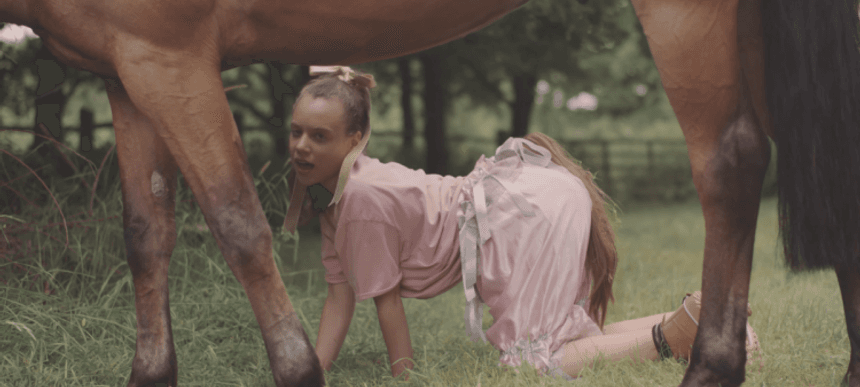 03.10.2018, Words by dummymag
Fauness's 'Street Song' is a creepy display of toxic femininity
An anthem for horse girls everywhere...
London-based musician Fauness has just dropped her debut single, 'Street Song'.
The first artist to be signed to Jam City's Earthly Records label, Fauness wrote the track (which has been dubbed 'electronic fairy rock music') during a bout of chronic insomnia.
The oddball tune begins delicately with light touches of guitar-pop and saccharine vocals, before escalating into screeching: "It's not my engine that's broken – it's the brakes."
Directed by Irina Alexiu, the video makes a play on childlike versions of femininity (think horse braids, pastel clothing, ribbons), before the visual veers into more sinister symbolism.
Watch it now.

Her three-tracked 'Toxic Femininity' EP will be released later this year on Earthly.