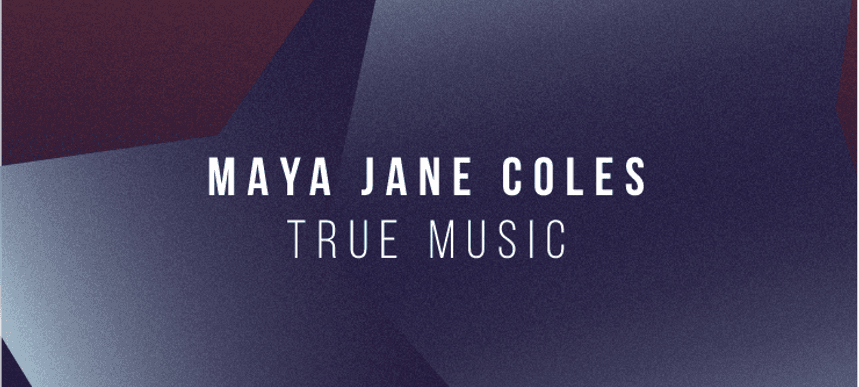 16.03.2017, Words by dummymag
First Listen: Maya Jane Coles - True Music EP
Having travelled across South Africa, Russia and Spain for Ballantine's and Boiler Room's True Music platform over the course of the last six months, London House heroine Maya Jane Coles' globetrotting curation of the series comes to an end with the release of an eclectic remix EP celebrating the diversity of talent she's shared a stage with during her journey.
Collaborating with three of our favourite producers from her tour, the EP offers up fresh interpretations of as yet unreleased music from Maya's much anticipated forthcoming album. Opening with Culoe De Song's deep, rolling take on 'Won't Let You Down', the release then takes a very different turn with Nikita Zebelin delivering an interestingly downtempo rework of 'Trails' before Israeli techno don Shlomi Aber brings the full force of his filter rattling studio abilities to 'Round In Circles to finish the EP with a frenetic flurry.
Available to stream in full below and download for free over at Boiler Room's Soundcloud page, the record serves as a cryptic precursor for Maya's sophomore long player, presenting her work through the prism of her fellow artists. Quite what you'll be able to glean about the new album from the remixes remains to be seen but we can pretty much guarantee you'll love the music on offer regardless, so without further ado might we present to you the True Music EP in all its glory. Enjoy.
For more information on the True Music series and to listen back to the performances be sure to check out truemusic.boilerroom.tv.
#TrueMusic
twitter.com/ballantines
facebook.com/Ballantines
instagram.com/Ballantines_official