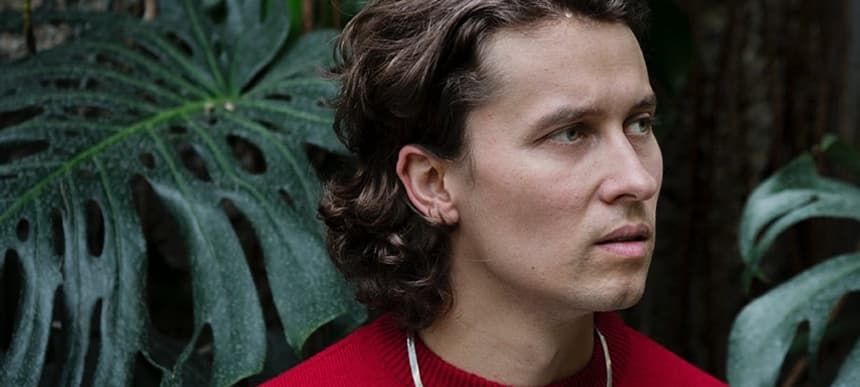 28.01.2015, Words by dummymag
Flako announces debut album 'Natureboy'
Travelled musician Flako marks his transition from hip hop beatmaker to full instrumentation on his debut album.
Flako releases his debut album, 'Natureboy', in March.
Flako is the alias of Dario Rojo Guerra, a musician and producer based in London with a German and Chilean heritage, who explores influences of South American soul, folk, and cumbia in his music.
'Natureboy' is his debut album, bridging the gap between the sample-based instrumental rap music that he's been releasing via labels like Apollo and Project: Mooncircle over the years and his current identity utilising live instrumentation, synthesizers, and vocals that came from working with Fatima on her debut album 'Yellow Memories'.
The album is apparently littered with vocals from Flako himself – although, strangely, there's one track that features vocalist Dirg Gerner. For those unaware, Gerner is Flako – so, er, okay. There is also one track, Twelve O'Clock Shadow, that features strings from Miguel Atwood-Ferguson.
A new video for Kuku is streaming now.
'Natureboy' lands on Five Easy Pieces, who also released Flako's most recent EP, 'Kuku', earlier this week. Read our catch-up interview with Flako from last year.
Flako 'Natureboy' tracklist:
01. The Opening / Purple Trees
02. Shipibo Icaro
03. Gelis
04. Spice Melange
05. Kuku
06. Solo For Chloë
07. Shape Of Things To Come
08. Som Da Aura
09. Twelve O'Clock Shadow (feat. Miguel Atwood-Ferguson)
10. Lyrebird
11. Golden High
12. Payaso
13. Who Do You Think You Are
14. For You (Reprise)
15. With Me Now (feat. Dirg Gerner)
16. The Odd & Beautiful
Five Easy Pieces release 'Natureboy' on March 23rd 2015. An album launch takes place at Birthdays in Dalston, London on April 1st 2015 (buy tickets).