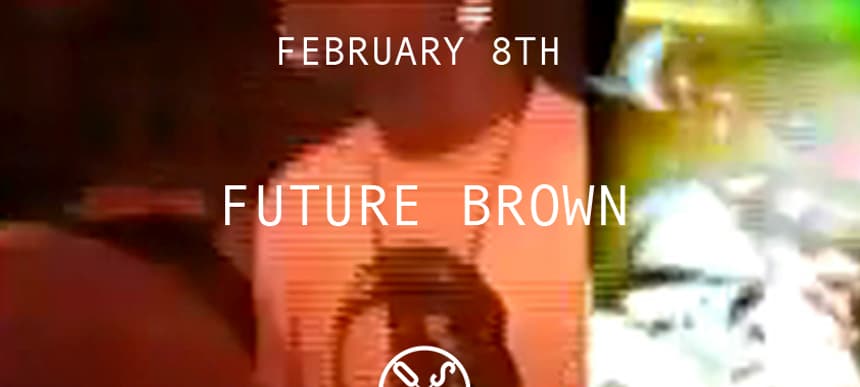 08.01.2014, Words by dummymag
Future Brown are heading to the UK!
The DJ supergroup of J-Cush, Fatima Al Qadiri, and Nguzunguzu will play in London on February 8th.
Boundary-pushing pan-global supergroup Future Brown will hit the UK next month.
Future Brown are a DJ supergroup featuring Fatima Al Qadiri, Lit City Trax honch J-Cush, and Nguzunguzu's Asma Maroof and Daniel Pineda, who were responsible for the briliantly hedonistic, Tink-featuring Wanna Party (a clear standout as one of 2013's best tracks) and the grime smasher World's Mine (which brought in guest MCs Prince Rapid, Dirty Danger, and Roachee). They'll be performing on February 8th at Oslo, a new venue set to launch later this month in Hackney, London, whose calendar is looking pretty tight already, with parties from Leisure System, Standard Place, and World Unknown scheduled to take place over the coming weeks.
Future Brown will play at Oslo Hackney on Saturday February 8th 2014. For more information and tickets, head here.