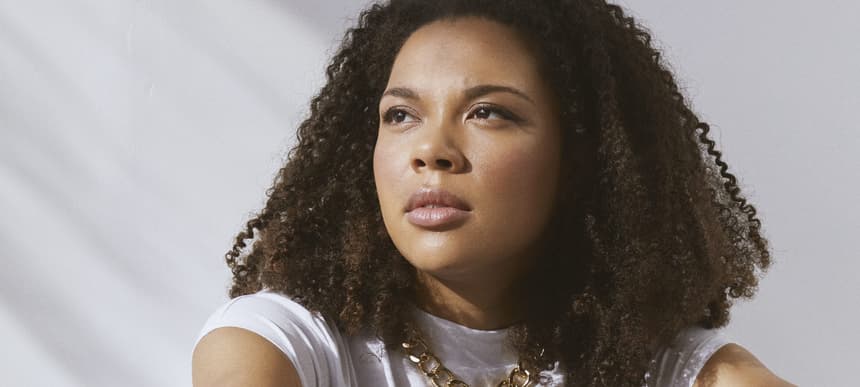 05.05.2021, Words by Felicity Martin
Future1000 aims to get 1000 female, trans and non-binary students into the music industry
The free programme, headed up by Radio 1's Jaguar, aims to introduce students into the electronic music world
A new, free training programme titled Future1000 has been launched in a bid to introduce 1000 female, trans and non-binary under-18s into electronic music by 2022.
It's being headed up by Radio 1 DJ and presenter Jaguar and FutureDJs, and is set to provide an inclusive space for students of all backgrounds, structured around modules on DJing, music production, presenting and general industry skills.
The programme is open to all UK students aged 12-18 who identify as female, trans or non-binary. Students must be enrolled by their music teacher in order to verify their identity, who can do so here.
Students enrolled in the programme will receive a video course on DJing, music production and more, the opportunity to take part in nine live virtual events throughout 2021, a one-year license of music production software Soundtrap and a community network of key industry figures and artists for support.
"Our hope for equality lies in the next generation and that's why Future1000 will help improve gender diversity and representation at the very start of young people's journeys into music, at a time when access to opportunities and inclusivity is most critical," Jaguar says. "My own experience of coming up in the industry, and often being the only girl in the room, has motivated me to make a change for others from similar backgrounds, and I hope that Future1000 helps to show young girls, trans and non-binary people what they're capable of."
Last year, FutureDJs (the initiative of brothers Austen and Scott Smart) succeeded in getting DJing offered as a formal GCSE qualification.
Find out more about Future1000:
Read next: The Government is proposing to slash higher education arts – including music – funding by half