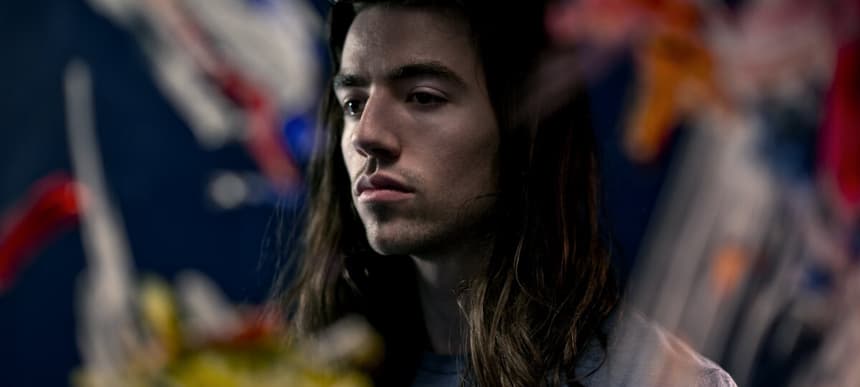 06.09.2013, Words by Aimee Cliff
Gang Colours - Led By Example
Will Ozanne's voice is the star of the show on this dense album track.
Gang Colours, aka Brownswood producer and vocalist Will Ozanne, was feeling experimental when he made his new album, 'Invisible In Your City'. He told Dummy last week that, among other things, some of the biggest influences on his follow-up to 2012's 'The Keychain Collection' were his childhood home and cartoons, and he spent the writing and recording process looking for unfamiliar sounds in those familiar settings. Led by Example, the track streaming above, is a good example of that mindset, particularly with regard to his use of vocals – as Ozanne said himself, "it has quite a few sections of vocal experiments in the background and the foreground, I'm all over place! I started to really understand the power of the human voice or tone in a track, I think as humans we are able to recognise it, in all its forms, even if I've put a ton of effects all over it, our minds can recognise it and connect somehow."
Led By Example is certainly a head-spinner, with Ozanne reaching to the top and bottom of his vocal range, burying his dulcet tones in the mix as well as pushing them to the forefront of the piano-led slow jam. It's a track that's full to burst with ideas, a knotted web that we could spend days unpicking – but one thing's for sure, we'd recognise that voice anywhere.
Brownswood will release 'Invisible In Your City' on the 16th September 2013.