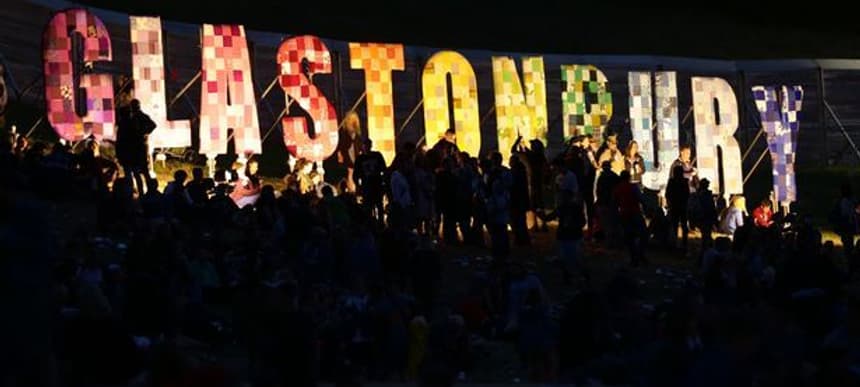 24.03.2022, Words by Billy Ward
Glastonbury release longlist for 2022's Emerging Talent competition
Find out which DMY Artists are in for a chance of performing at this year's festival
Glastonbury has announced 90 up-and-coming acts in a longlist for this year's Emerging Talent competition, with the eventual winner earning a slot at the 2022 festival.
The annual competition sees rising talent submit their music with the hope of performing on one of the festival's iconic main stages in front of thousands of party goers.
This year's longlist was selected by a panel of 30 music writers, supported by PRS For Music and the PRS Foundation. Three of  our DMY Artists have been chosen for the list so far, with Julia-Sophie, Raelle and Temptress making the cut.
The 90 acts are currently being whittled down to a shortlist of 8 by group of judges, with the winners set to be announced at a forthcoming live event in Pilton, where the festival is based. First place will be awarded a £5,000 PRS for Music Foundation Talent Development prize, with two runners-up also receiving a £2,500 PRS for Music Foundation Talent Development prize.
South East London rapper R.A.E won the last Emerging Talent competition which took place in 2020, however, due to the festival being cancelled two years on the run, she is now poised to make an appearance on the 2022 bill.
Organisers of the festival said: "The winner of the 2020 competition – which had its entry window before that year's festival was cancelled – was the incredible South East Londoner R.A.E, who wowed the judges with her radiant, pin-sharp hip-hop and R&B. R.A.E will play on one of the main stages at this year's festival as part of her prize."
All of the 90 acts up for selection have been made into a playlist, which can be listened to below:
Submit music for release via DMY Artists.