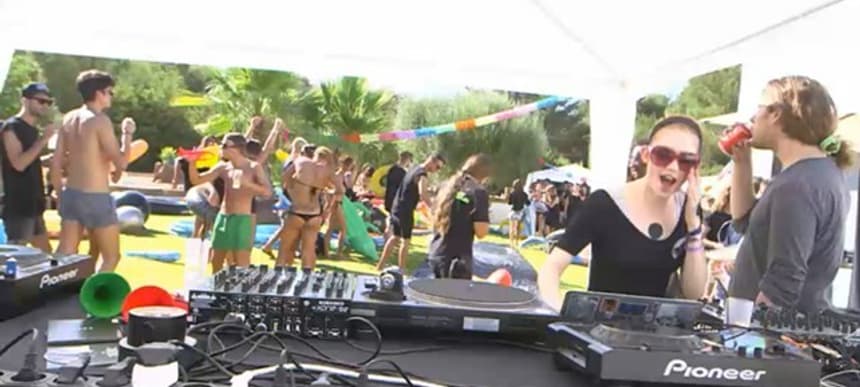 14.08.2013, Words by dummymag
Grimes plays Boiler Room, an internet mourns
The Canadian popstar's set at Richie Hawtin's Ibiza pool party included Taylor Swift, Mariah Carey and Vengaboyz, and left purists unamused.
Alt-pop idol Grimes was recently invited to DJ as part of Richie Hawtin's ENTER. pool party, with her set yesterday being broadcast live via Boiler Room.
As it's Grimes, we were hardly going to be treated to a straightforward tech house or mnml selection, but the resulting set was unlike anything that'd been on Boiler Room before, and is unlike anything that will be played on it again. Grimes played J-pop, the Vengaboys, Daddy Yankee, Taylor Swift and Mariah Carey's Christmas song in terrible audio quality with little mixing, basically slaughtering many of the cows that the techno militia hold sacred.
A telltale tweet at the beginning should've given it away really:
Pissing off all Djs by playing t swift on boiler room tune in!

— Grimes, Faery Queen (@Grimezsz) August 14, 2013
And pissed off people were – we've collected some of the most outraged responses under the #brtv tag.