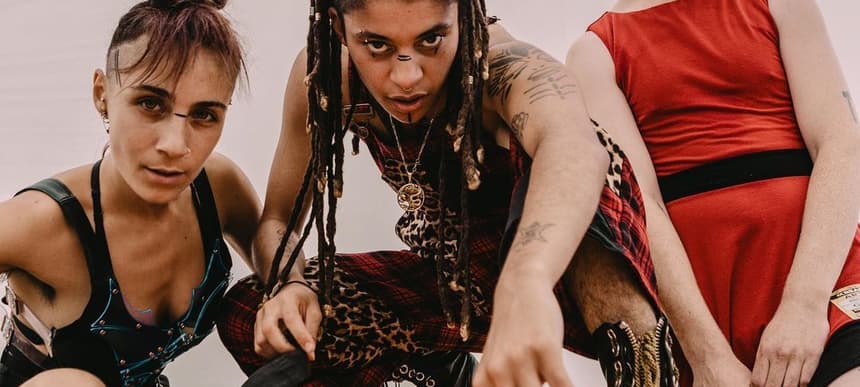 20.03.2023, Words by Billy Ward, Photos by Alesha Hickman
Grove to headline first Keep Hush x Relentless 'Without Limits' event this week
The series is getting underway at Corsica Studios this Wednesday…
Rising Bristol star Grove is headlining the first of an exciting new series of events at Corsica Studios this Wednesday.
Set across three dates (22nd March, 19th April, 9th May) at the Elephant & Castle venue, 'Without Limits' sees Keep Hush and Relentless join forces to help young people explore how they can push boundaries in their lives. 
The first event, kicking off March 22 at 7pm, features sets from Myna, Mya Mehmi, Medis as well as a headline appearance from Grove. Attendees can expect to hear the very best dance sounds from around the globe, particularly the African diaspora, inside one of South London's most-loved venues.
Speaking about what fans can expect from their set on Wednesday, Grove says: "With my DJ sets it's hard to pinpoint them into one place so I couldn't be like it'll be dancehall but it'll be a whole journey that spans from 90 bpm to 160 bpm. My sets tend to be bass heavy taking influence from different club scenes from around the world. Some really special Ugandan club music, loads of labels, lots of stuff…a big old mixing pot."
Putting down the mic in place for a high-energy DJ set, the Cheltenham-hailing, Bristol-based talent is sure to bring the party with their sweaty dance floor heaters. 

After partnering with the likes of Stormzy and Aitch, with whom Relentless recently launched Aitch-S2, offering under 25s free travel to access music events and gigs last summer, the energy drink company are extending their reach into the world of UK music with this exciting new string of events.
You can join the waiting list for the first event here. Follow Keep Hush and Relentless on socials to give yourself the best chance of grabbing tickets for the rest of the series.