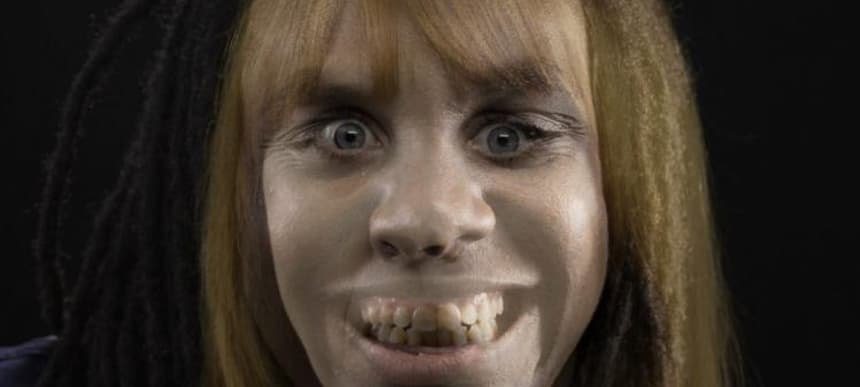 04.12.2018, Words by dummymag
Holly Herndon and Jlin are releasing a joint project featuring an AI baby
'Godmother' is on the way...
A new announcement on Holly Herndon's website suggests there's a collaborative project between her and Jerrilynn "Jlin" Patton arriving soon.
An interview with Ableton earlier with this year saw the pair of electronic auteurs speak about working together on future projects.
Herndon has recently been working with her partner Mathew Dryhurst on developing an "AI baby" – "a computer that is being trained right now, mostly on audio files of my voice," Herndon said in an interview.
"She learns from the audio that we feed her, and then she tries to reproduce it in a way that's unique to her. She'll be listening to the audience's response and then she'll be trying to recreate it; almost like a shadow of the performance for the installation."
Jlin recently spoke about being a 'godmother' to Herndon and Dryhurst's baby, saying: "Spawn is sweet and a very fast learner. When I first heard Spawn processing my rhythm I was quite impressed. I can not wait to see what it does next. Holly and Mat Dryhurst are geniuses, but we'll all know this."
An Instagram account, titled 'protospawn', has been set up.
Herndon's website says: "GODMOTHER
HOLLY HERNDON X JLIN FEAT. SPAWN
12.04.18"
Head to http://hollyherndon.com/ for more information.