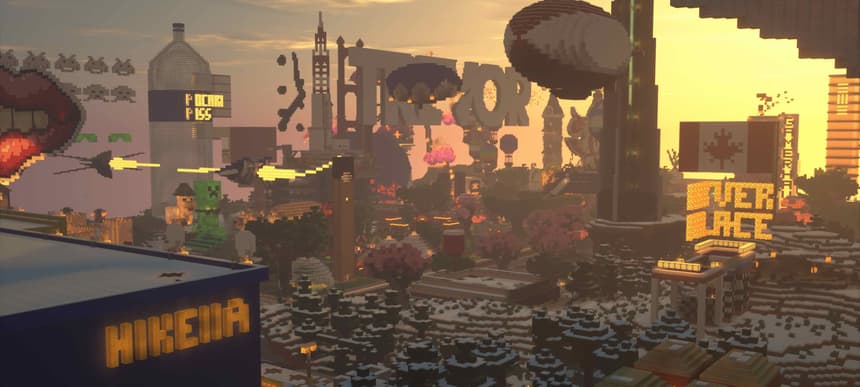 14.01.2019, Words by Felicity Martin
Hudson Mohawke, A.G. Cook and more played a music festival inside Minecraft yesterday
Is this the future of the music festival?
We're officially living in the future. Over the last two days, Fire Festival (not to be confused with viral influencer-led disaster Fyre festival) took place inside Minecraft, featuring sets from some of electronic music's most exciting acts.
It follows last year's humorously-named Coalchella, the first of its kind to take place on Minecraft's servers (which ultimately resulted in the server crashing due to excessive demand).
Taking place on January 12th and 13th, Fire saw performances from Iglooghost, Kai Whiston, Hudson Mohawke, Ryan Hemsworth, PC Music boss A.G. Cook and the label's latest recruit umru (whose Dummy mix you can listen to here).
With free admission and a line-up as stacked as the one above, it's hard to deny the appeal of such an event.
You didn't even need to own Minecraft to access the music, as all the sets were streamed live from Fire's site.
Check out the full line-up below.
Watch the teaser: