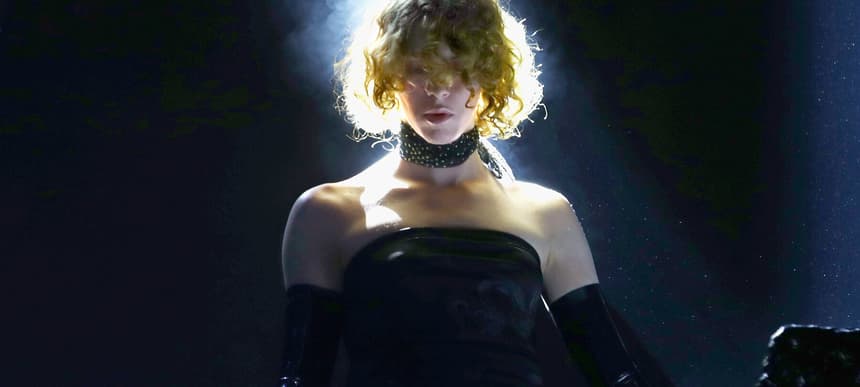 31.01.2023, Words by Payton Dunn, Photos by Rick Fury
It's been two years since SOPHIE's death
Here's what she left behind...
SOPHIE may be long gone, but her impact is still sending ripples throughout the entirety of the pop music landscape.
Yesterday marked the second anniversary of her death, and social media users were quick to pay homage to her and the work that she created.
i never thought i'd mourn over a celebrity as much as i do with sophie. there is a profound emptiness i feel when i think about her passing two years ago today. she deserved so much, her influence is everywhere. i am forever screaming into the void. sophie forever. pic.twitter.com/fE6uJsxy9P

— ethel cains bitch (@charlisexyx) January 30, 2023
I've been away from Twitter all day, and I know that it's past midnight now, but I do not want to let this slip me by.

R.I.P. Sophie. It has been two years now, yet her influence is more potent than ever.

We love you so much and miss you.

💗🌌💗 xoxo pic.twitter.com/S36aaQ1PCO

— Hyperpop Updates 🎵💗✨ (@hyperpopupdates) January 31, 2023
The producer pioneered the musical style that would end up solidifying into the hyperpop movement with early tracks like "BIPP" and "LEMONADE" from 2013 and 2014 respectively. Those song laid the key framework for the musical tropes that would go on to define the scene. Her elastic bubblegum pop-tinged production and her heavily auto-tuned and processed vocals would go on to be expanded on by scene progenitors like 100 gecs and Dorian Electra.
She also boasted an impressively long and diverse list of collaborators during her lifetime, producing for the likes of Charli XCX, Vince Staples, and MØ. Her work with Kim Petras would become key to the singer's later success. In 2019, Petras released the song "1,2,3 dayz up," which featured SOPHIE's production and helped to solidify Petras's signature musical style. After SOPHIE's death, Petras released "Unholy" with Sam Smith, which utilized SOPHIE's production style and techniques and took it all the way to the top of the Billboard Hot 100, making Petras the first transgender woman to go #1 and Sam Smith the first non-binary artist to do so.
That milestone was one SOPHIE never got the chance to see happen during her life. As a transgender woman, SOPHIE paved an increasingly important path for producers like her, who faced immense obstacles in the male-dominated space. During her life, 98% of Grammy-nominated music producers were men, making her presence a rarity in the music industry.
We're still mourning the loss of her voice, which is still as important today as it was when she debuted back in 2013. If the growing presence of hyperpop is any indication, she'll only become more and more influential in the coming years.
Read next: I Can Make You Feel Better: SOPHIE was a singular talent