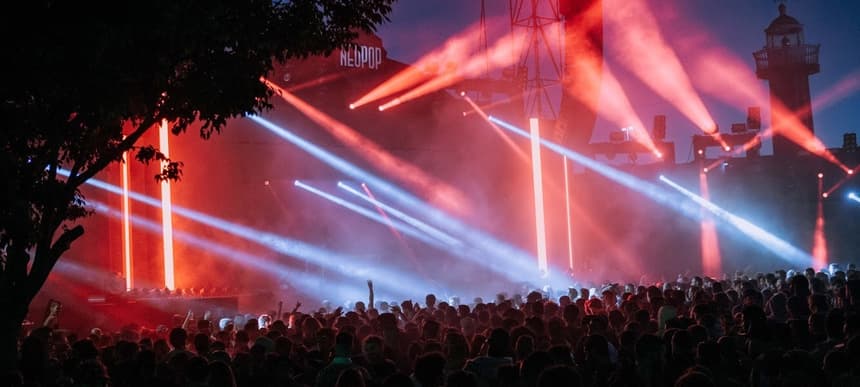 04.07.2019, Words by Billy Ward
Jeff Mills, Chris Liebing and Laurent Garnier join the line-up for Neopop Festival
The latest wave of additions prove the festivals commitment to creating a memorable experience...
Known for producing beautiful events at the frontier of electronic music, Neopop festival once again promises to deliver a mind-bending selection of performances fitting for its stunning location in Viana do Castelo, Portugal.
With immense names such as Underworld (who are performing live), Amelie Lens and John Digweed already announced, the latest wave of additions prove the festival's commitment to creating a memorable experience.
The second phase of acts added to the lineup includes dance icon Jeff Mills, the DJ who continues to elevate his craft to the outer reaches of the imagination. He'll be joined by techno wizard Chris Liebing and pioneer Laurent Garnier, who has been refining his electronic understanding for over 25 years.
While Red Bull Music are programming a stage exploring electronic music's new borders with Plaid, Felix's Machines, SURTO and Aïsha Devi live AV featuring Emile Barret at Sá de Miranda Theater.
Medellin-based DJ Julianna will be bringing her other-worldly beats from the elite Columbia techno scene, whilst Rødhåd will embody the spirit of Berlin as he assimilates aspects of relentless '90s electronica.
Further additions include Bassiani resident Héctor Oaks, British stalwarts Dax J and Ø [Phase], Portuguese native Lewis Fautzi and Berlin duo Pan-Pot.
Situated in the breathtaking setting of Viana do Castelo – the jewel of the Costa Verde – the festival takes place just a few metres away from the Atlantic Ocean, and with natural wonders such as Lima River just a short drive away, it'll be sure to make for an unforgettable trip.
Neopop festival takes place from 7th to 10th August 2019.