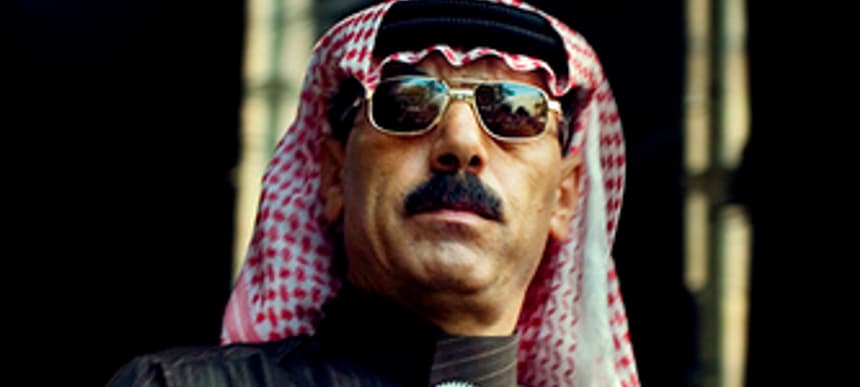 04.02.2014, Words by dummymag
Just Jam to take over the Barbican with Omar Souleyman, SOPHIE, Preditah and more
The video channel run by photographers-about-town Tim & Barry will bring a huge, unlikely lineup to the Barbican on March 1st.
Just Jam are bringing the most unlikely if lineups to The Barbican Centre.
Launching in 2009 by photographers Tim & Barry, online video channel Just Jam have been up close with the UK's dance underground for years now (you saw their recent video of Four Tet making a beat in 10 minutes using only Michael Jackson samples for Beat This, right?), and on March 1st they'll be extending their knowledge and curatorial skills to The Barbican Hall at London's Barbican Centre for a solid lineup of live music and DJ sets.
A press release from the Barbican Centre promises an evening of "live dance, live video, audience interaction and the cream of the UK music underground performing while psychedelic visuals will be manipulated and remixed in Just Jam's chaotc signature style."
And they really do have the cream of the UK (and beyond) underground: performing on the evening will be brilliant human being Big Narstie, grime artist JME, Syrian hero Omar Souleyman, shape-of-pop-to-come producer SOPHIE, warped footworker RP Boo, and well, loads more.
Furthermore, visual artists close to Dummy's home like Daniel Swan and Simon Whybray will be providing specially commissioned visuals, displayed on what the press release simply calls "roaming cameras and mobile green screens".
The event follows a five day workshop programme for young people taking place at Fellow Court Community Centre between February 17th and 21st, which has workshops based around vision (video, composition, use of light, led by Tim & Barry and Ceiron Maggatt), production (music production and beat making, led by Tim & Barry and Swindle), MCing & Lyricism (styles influences and writing topics, led by MC Big Narstie) and Radio & DJing (led by BBC 1xtra DJ Twin B). We reckon we'd have paid more attention in school if these were our teachers.
Just Jam will take place at The Barbican Hall at The Barbican Centre, London, on March 1st 2014. Head here for more information and tickets.