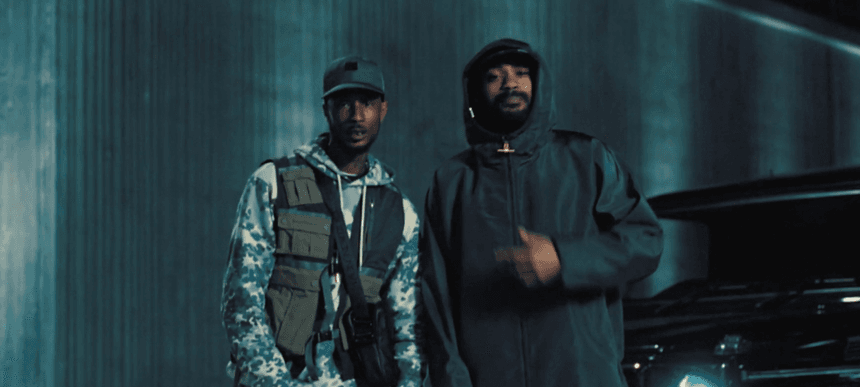 03.09.2020, Words by Billy Ward
Kano is hosting D Double E, Ghetts and more in 'Newham Talks' series
Series guest D Double E has also shared his new track 'Tell Me A Ting' featuring Kano
Kano is releasing a new series on his YouTube channel titled 'Newham Talks', which looks to celebrate his home borough while raising funds for the local community.
Premiering on Friday, September 4, the eight-episode series will release every Monday and Friday throughout the month, seeing the grime MC enlist a variety of special guests to have in-depth discussions about the area they all grew up in. Among the line-up is D Double E, Ghetts, Idris Elba, Footsie, Posty, and more.
As well as delving into their experiences with Newham, the guests explore crucial topics including the Black Lives Matter movement, Black creative expression and the pressures of fame.
"Growing up in Newham made me the artist and the man that I am today," stated Kano about the new series. "Newham is one of the most culturally rich but economically one of the poorest boroughs in London and as the effects of COVID-19 continue to hit the community hard, we must come together and do what we can to help."
"With other Newham-raised artists and cultural pioneers, I've started a conversation –  through 'Newham Talks', we aim to raise both awareness and funds to support this brilliant community, that has supported so many of us", he added.
The money raised via the GoFundMe campaign will be donated to The Renewal Programme, who will then share the funds between themselves and additional Newham-based charities Caritas Anchor House and Bonny Downs Community Association.
Set to feature in the new series, grime veteran D Double E has shared new track 'Tell Me A Ting' featuring Kano. Produced by Nat Power, the explosive single is the first time the pair have appeared on a track together since Kano's 'Class Of Deja' in 2019 (read The Dummy Guide to Kano here).
Coinciding with the release, D Double has announced a 12-track project on the way, 'D.O.N.' – an acronym for 'Double Or Nothing'. The record will follow on from his 2018 debut solo album 'Jackuum' and will feature the likes of Ghetts, Ms Banks, Giggs and more.
Watch the 'Tell Me A Ting' video:
Read next: A grime and UK drill musical drama called 'Jungle' is coming to Amazon