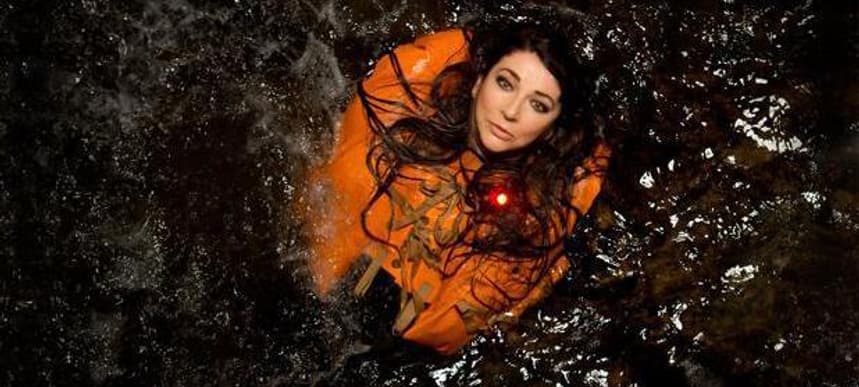 21.03.2014, Words by dummymag
Kate Bush plans first live shows for 35 years
The legendary pop innovator announces 15 live shows in London this summer.
The big news this morning: pop legend Kate Bush put an end to a 35-year touring hiatus by announcing a series of live dates at London's Hammersmith Apollo this August and September.
Her epic by name, epic by nature 'Tour Of Life' in 1979 has until now been the first and last time she took a show on the road, and several reasons as to why have often been considered. The show itself was a bold production for the time, with poetry readings and costume changes abound, and was greatly affected by the accidental death of lighting director Bill Duffield during a performance in Poole. Kate Bush has also stated that she simply became less interested in playing live and more in spending time in the studio, and in the 1980s she went on to release classic albums like 'The Dreaming' and 'Hounds Of Love'.
Kate Bush has made a few sporadic live appearances in the year's since, and rumours had been circulating that she'd make an appearance at the Olympics Closing Ceremony in 2012. She released her most recent original album '50 Years Of Snow' in 2011, which featured a duet with Elton John. Tickets for the shows go on sale at 9.30am next Friday from EventTim, and the full list of dates are listed below. Get ready to hit refresh, but rest assured talk of an extension is already being mooted.
It seems like the Hammersmith Apollo might hold an extra significance: formerly the Hammersmith Odeon, it was the last stop on that 1979 tour (find a video of Wow being performed at one of those shows above).
Update 27/03: Kate Bush has added a further seven dates to the residency, beginning September 19th.
Live dates:
Aug 26th: London, Hammersmith Apollo
Aug 27th: London, Hammersmith Apollo
Aug 29th: London, Hammersmith Apollo
Aug 30th: London, Hammersmith Apollo
Sep 2nd: London, Hammersmith Apollo
Sep 3rd: London, Hammersmith Apollo
Sep 5th: London, Hammersmith Apollo
Sep 6th: London, Hammersmith Apollo
Sep 9th: London, Hammersmith Apollo
Sep 10th: London, Hammersmith Apollo
Sep 12th: London, Hammersmith Apollo
Sep 13th: London, Hammersmith Apollo
Sep 16th: London, Hammersmith Apollo
Sep 17th: London, Hammersmith Apollo
Sep 19th: London, Hammersmith Apollo
Sep 20th: London, Hammersmith Apollo
Sep 23rd: London, Hammersmith Apollo
Sep 24th: London, Hammersmith Apollo
Sep 26th: London, Hammersmith Apollo
Sep 27th: London, Hammersmith Apollo
Sep 30th: London, Hammersmith Apollo
Oct 1st: London, Hammersmith Apollo