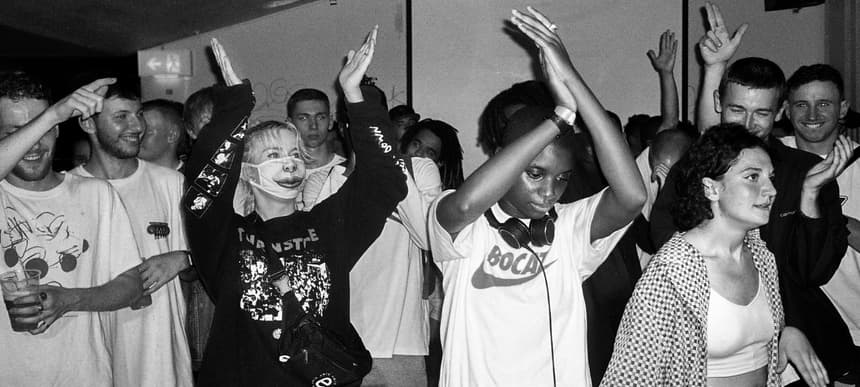 15.03.2023, Words by Billy Ward
Keep Hush and Relentless launch new series of raves 'Without Limits'
The trio of events is getting underway at Corsica Studios on March 22...
An exciting new event series is kicking off in South London next week, bringing Bristol dance scene heavy-hitter Grove to Corsica Studios for the launch party.
Set across three dates (22nd March, 19th April, 9th May) at the Elephant & Castle venue, 'Without Limits' sees Keep Hush and Relentless join forces to help young people explore how they can push boundaries in their lives. 
Keep Hush are known for throwing some of London's best parties. What started in a tiny basement in Soho, where founders Fred and Freddy would clean an office building every day in return for desks, the platform has gone on to become one of the best in the business for showcasing cutting-edge dance music from the underground.
The concept behind the 'Without Limits' event series explores pushing the boundaries of music, and looks into how genres can be blended, revisited and remixed – fronted by rising star Grove, scene pioneers Scratchclart (Scratcha DVA) and Manuka Honey and many more. 
After partnering with the likes of Stormzy and Aitch, with whom Relentless recently launched Aitch-S2, offering under 25s free travel to access music events and gigs last summer, the energy drink company are extending their reach into the world of UK music and providing platforms for creative expression with this exciting new string of events.

Bringing their politically charged lyrics and beats inspired by dancehall, jungle and drum 'n' bass to Corsica Studios, the first event of the series is being fronted by Bristol-based star-in-the-making Grove. 
You can join the waiting list for the first event here. Follow Keep Hush and Relentless on socials to give yourself the best chance of grabbing tickets for the rest of the series.