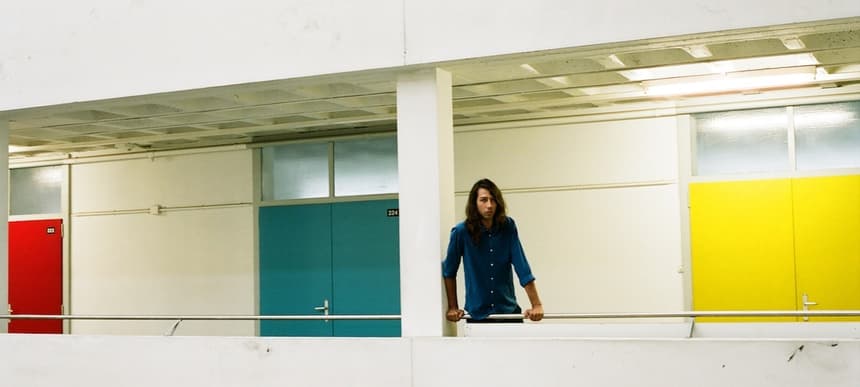 16.12.2014, Words by dummymag
Kindness - Who Do You Love? (feat. Robyn) (Jam City remix)
Kindness's next single is Who Do You Love?, a very wonderful song from this year's 'Otherness' featuring vocals from Robyn.
There's already been a really soppy (but, like, good soppy) music video for the song, and when the full single lands in January there will be remixes from some of Kindness's pals: principally Joakim and Jam City, both of whom have actually collaborated with Kindness before on the Everyone project.
Jam City's remix comes at an interesting time: if 'Otherness' saw Kindness moving closer towards an experimental style of R&B songwriting, then Jam City's own output has been drifting in that direction recently, with singles like Unhappy and Crisis swapping gilded club sounds for corroded funk.
Jam City's Unhappy and Kindness's This Is Not About Us both made it into our top songs of the year, while we rated 'Otherness' our #2 album of the year.
Kindness Who Do You Love? (feat. Robyn) tracklist:
01. Who Do You Love? Feat. Robyn
02. Who Do You Love? Feat. Robyn (Jam City Remix)
03. Who Do You Love? Feat. Robyn (Joakim Remix)
04. Who Do You Love? Feat. Robyn (Jeremy Sylvester Bump Mix)
Live dates:
January 16th: Electric Brixton, London
February 6th: Gaíte Lyrique, Paris
February 11th: Frost Festival, Copenhagen
February 13th: Sónar Festival, Stockholm
February 14th: Sónar Festival, Reyjavík
February 21st: Carnaval de Bahadorá Festival, Cuautla
February 25th: El Rey, Los Angeles
February 27th: The Observatory, Santa Ana
February 28th: Mezzanine, San Francisco
March 5th: Doug Fir, Portland
March 6th: Neumos, Seattle
March 7th: The Biltmore Cabaret, Vancouver
March 8th: Commonwealth, Calgary
March 10th: Triple Rock, Minneapolis
March 11th: Lincoln Hall, Chicago
March 13th: Wrongbar, Toronto
March 14th: Bowery Ballroom, New York
March 15th: Rough Trade, Brooklyn
March 18th: The Sinclair, Cambridge
March 19th: U Street Music Hall, Washington
June 6th: Field Day Festival, London
June 18th: Sónar Festival, Barcelona
Female Energy release Who Do You Love? on January 16th 2015.