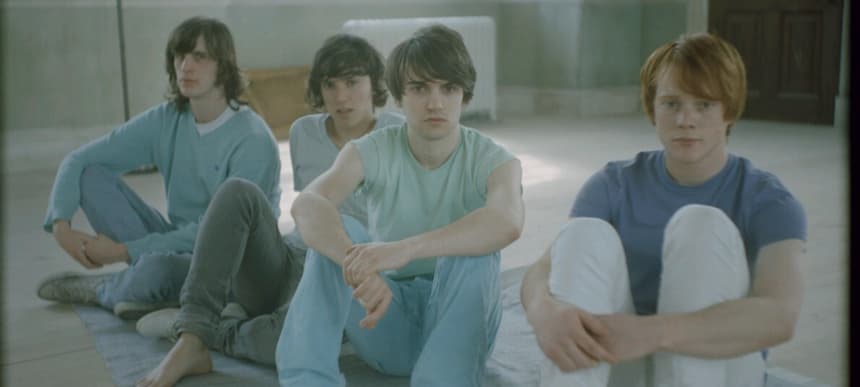 21.05.2015, Words by dummymag
Late of the Pier drummer Ross Dawson has died
Dawson, drummer with Late of the Pier and later Zibra, Misty Miller, and Kai Fish, died in a "sudden and tragic accident" last Friday night.
Ross Dawson, drummer with Late of the Pier, has died.
In a statement from his family, it was confirmed that Dawson (pictured far right) was involved in an accident last Friday (May 14th). The statement reads:
"Our beloved Ross was involved in a very sudden and tragic accident on Friday night. Ross was the drummer in Late of the Pier who formed in 2005. As well as writing and playing his own material Ross was a drummer with many other successful artists including Misty Miller, Kai Fish and most recently Zibra. Ross was a monumental force in the lives of everybody who knew him, multi-talented, modest, kind and generous; he loved and was loved by his family. The world has become a sadder place without him. He will be eternally missed by all who knew and loved him."
Miles Leonard, Chairman of Warner Bros. Records and Parlophone, said:
"Late of the Pier were one of the most original, innovative and exciting artists I've ever worked with. Ahead of their time but with such a youthful outlook in both music and life. Although our time working together was relatively short, I shall remember Ross with great fondness and as a bright, personable and warm character. Sadly we have all lost a talented musician but his music will be with us forever. Our sincere condolences go to his friends and family."
Late of the Pier released one album, 2008's 'Fantasy Black Channel'. Although they have been unofficially on hiatus since the release of their Best In The Class/Blueberry single in 2010, the band remained on good terms. Our thoughts go out to Dawson's friends and family at ths time.