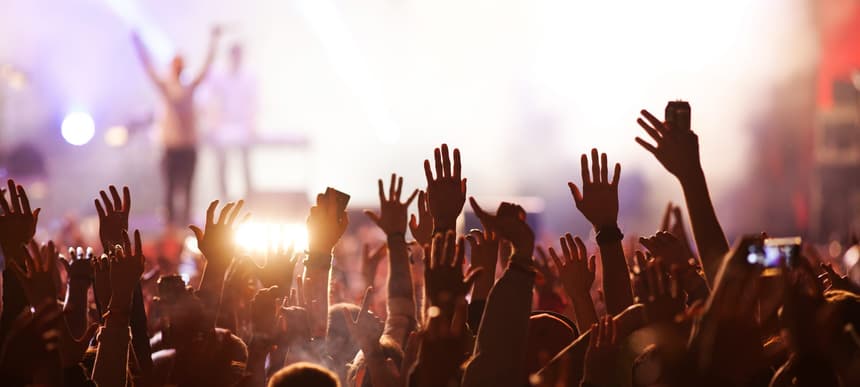 04.08.2020, Words by Billy Ward
Let The Music Play campaign demands the UK government protect more jobs in the live music sector
"The UK live music industry is a complex ecosystem that supports over 200,000 jobs... This ecosystem needs urgent support"
Let The Music Play campaign is demanding the UK government shares the recent £1.57 billion arts funding packing in a way that protects musicians, crew and individuals working behind the scenes.
In July, over 1,500 artists including Skepta, Radiohead and Dua Lipa, came together to demand action from the government in a bid to save the live music industry from the effects of the coronavirus pandemic.
The government eventually responded to campaign by granting an unprecedented £1.57 billion investment to protect Britain's cultural, arts and heritage institutions – providing music venues and independent cinemas with the funds to stay afloat.
However, despite the funding venues have been promised, the campaign are now trying to highlight the sheer size and scale of jobs and companies that make up Britain's live music industry.
It's being warned that without true government clarity and action, the talent and supporting crews expected to eventually work in the newly-funded venues could dry out.
A campaign spokesperson for Let The Music Play stated: "The UK live music industry is a complex ecosystem that supports over 200,000 jobs, and thousands of different companies and business types. This ecosystem needs urgent support"
"The UK live music industry is projected to lose at least 60 per cent of jobs, with the sector being hit hard by the collapse in live music, touring and festivals. Behind every show are specialist roles in venue operations, promotion, booking agency, management, production and many others. 50 per cent of businesses involved in the supply of services to the live music industry only have liquidity for four months."
They added: "Over 400 jobs support the production of every live music performance at an arena".
The campaign's website states that the core live music industry stands to lose at least £900 million if it remains closed for the rest of 2020 – and an estimated 30-50% of the live music industry's workforce are facing unemployment, leading to a catastrophic loss of skills.
Various big names have come out in support of the campaign on social media, such as Noel Gallagher, Paul McCartney, Ed Sheeran and many more.
Find out more information here.
Read next: Music festivals to be supported in government coronavirus funding package