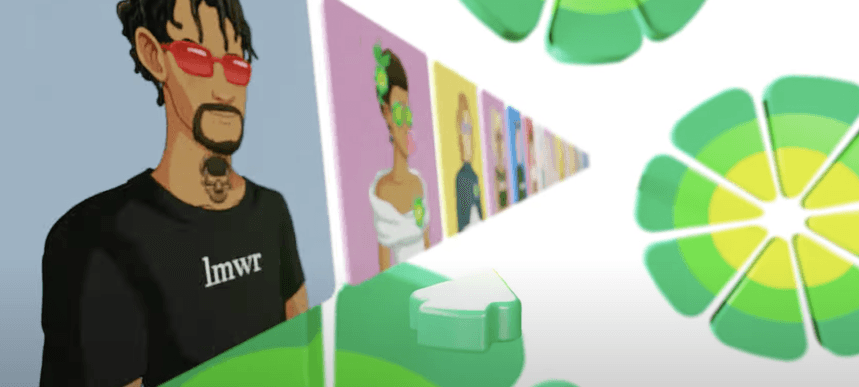 19.07.2022, Words by Billy Ward
LimeWire Originals NFT holders to get exclusive access into Ibiza's leading night clubs
Ushuaïa & Hï Ibiza will open their doors for the NFT holders for the entire 2022 season
After officially launching its NFT marketplace last week, LimeWire has announced a first of its kind partnership with renowned Ibiza clubs Ushuaïa & Hï Ibiza, giving LimeWire Original holders exclusive access to a series of in-person experiences.
This partnership will see LimeWire NFT collectors benefit from the purchase of LimeWire Original NFTs with free guest list access in both queues for the whole season. VIP access will also be available for the Originals event on July 31 in Ushuaïa.
The LimeWire Originals series is a limited collection of 10,000 NFTs launched back in June. Owning a LimeWire Original represents the highest level of membership the growing LimeWire community has to offer. Ownership offers access to a series of exclusive perks and experiences such as regular invite-only, physical LimeWire events across the world, early access to high-profile NFT collections, access to limited merch collections, and more.
Paul and Julian Zehetmayr, LimeWire Co-CEOs, commented: "Ushuaïa is an iconic Ibiza outdoor space and Hï has just been voted the number one club in the world. Providing our LimeWire Original holders with exclusive access during this first full season since the pandemic sets the benchmark for the types of real-life experiences we intend to unlock for our customers. This is the first of many LimeWire partnerships, which will bring NFT music experiences to life – beyond just visual art."
Yann Pissenem, CEO and founder of The Night League, which owns and operates Hï Ibiza and Ushuaïa Ibiza added: "The NFT collectible space is a market we have been wanting to enter but we were looking for the right experience to offer our guests with the right partner. The exclusive access for LimeWire Original holders ticks all the boxes – not only is LimeWire a brand that historically holds strong music ties but the upcoming artist content is unlike anything we have seen so far. "
For more information, head to limewire.com.
Join the Do Music Yourself community on Discord to have your say.
Follow Do Music Yourself on Twitter and Instagram.
Read next: SeatlabNFT launches £1 million creator fund for the live events industry