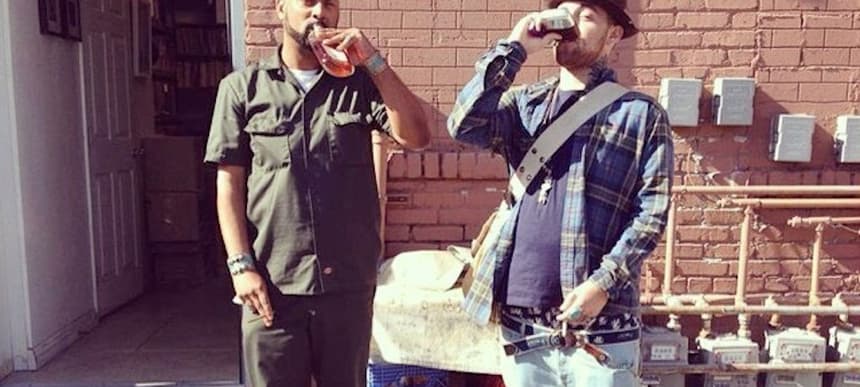 22.02.2019, Words by Felicity Martin
Mac Miller reportedly made an album with Madlib before his death
"If Madlib decides to bless the world with that project, he should."
A new interview with Thelonius Martin has revealed that Mac Miller supposedly made an entire album with Madlib, titled 'Maclib'.
Speaking about the late Miller's legacy to DJ Booth, the veteran producer was asked how much more music of Miller's existed.
"There's plenty of it," he replied. "When we was working on 'Guidelines', he was always excited about all these other songs. He had this Madlib album, called 'Maclib'. I opened for Madlib in Chicago last summer, at Pitchfork. So I'm opening for Madlib, and about 15, 20 minutes left in my set, Madlib pulls up. Pete Rock walks up as well.
"So I'm trying to focus and DJ, and Madlib gets on and 15 minutes into his set he just randomly plays a Mac Miller joint. And I turn to him, I'm like, "There's more of these, right?" He's said, "Oh, yeah, there's a whole album. Maclib." What! What! He just kept moving on with his DJ set. If Madlib decides to bless the world with that project, he should."