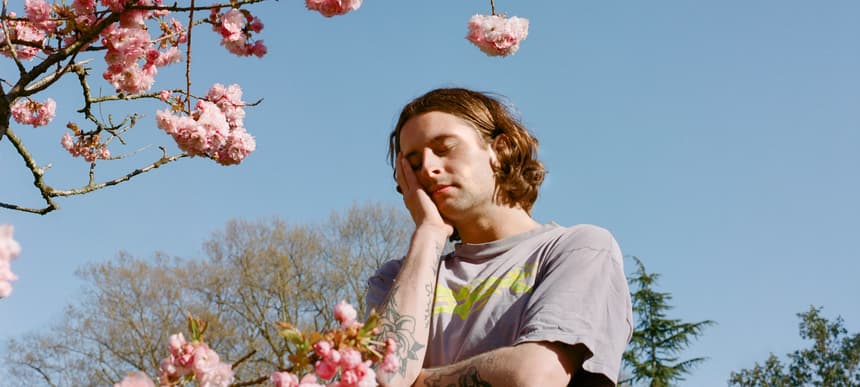 29.07.2021, Words by Maisie Goulsbra
Mall Grab drops new single, video, and announces UK tour
'Love Reigns' comes with a big, bold, piano chord hook...
Australian born, London based electronic musician Mall Grab has just shared his first material of 2021. The single 'Love Reigns' drops alongside an accompanying music video and headline tour announcement.
'Love Reigns' comes with a big, bold, piano chord hook, a nod to old school house but with a contemporary take. It comes out on his own label Looking For Trouble with a video that shows Mall Grab and friends in London (the city that has been his home for the last five years) as they skate in his favourite spots and ride Santander bikes through the streets passing Toyota Prius' and red double-decker buses as they go.
"The video for 'Love Reigns' is essentially a love letter to our adopted hometown London," says Mall Grab. "The track is high energy and uplifting, so we thought the best way to match that was to get our good friend Liam to shoot us… just skating, kicking it, having fun, which is essentially the same ethos as the track. Positive energy forever!"
Watch the video below or Stream 'Love Reigns' via your preferred streaming service here.
You can catch Mall Grab at Field Day on the 29th August, or at his headline UK tour that begins in October. Dates below:
AUGUST
7 – Shake Open Air – Middlesbrough
27 – Shine – Belfast
29 – Field Day Festival – London (Sold Out)
OCTOBER
23 – The Mill – Birmingham
29 – World HQ – Newcastle
30 – World HQ – Newcastle
31 – Rock City – Nottingham
NOVEMBER
12 – Invisible Wind Factory – Liverpool
13 – Patterns – Brighton
19 – Motion – Bristol
20 – Electric Brixton – London (Sold Out)
23 – Foundry – Sheffield
24 – Wire – Leeds
For more of the absolute best new music follow Dummy's playlists on Spotify.