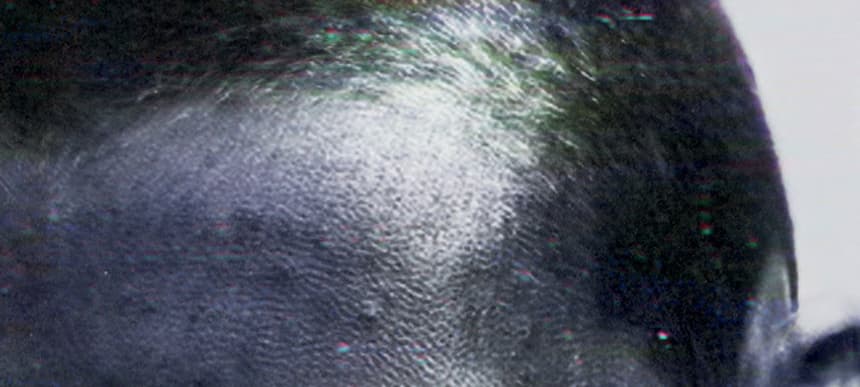 28.01.2016, Words by dummymag
Massive Attack release 'Ritual Spirit' EP and share video for Tricky collaboration Take It There
Massive Attack has released 'Ritual Spirit', a new EP that features four songs previewed on their recently released iPhone app Fantom.
The new short-player arrives with the promise of another EP (written and co-produced by Daddy G) coming in spring, as well as a new album out later in 2016.
'Ritual Spirit' features collaborations with Tricky (Take It There), Roots Manuva (Dead Editors), Azekel (Ritual Spirit), and Young Fathers (Voodoo In My Blood), and was written and co-produced between Robert del Naja (3D) and Euan Dickinson. Coinciding with 'Ritual Spirit' is a video for Take It There, directed by Hiro Murai and starring Oscar-nominated actor John Hawkes.
Watch the video to Take It There above and listen to 'Ritual Spirit' below.
Update (12:00): Robert del Naja (3D) is to exhibit new artwork in conjunction with Lazarides Editions at South Bank Gallery between February 3rd – March 5th, with a private view on Tuesday, February 2nd between 18:00-21:00. A press release states the following:
"Lazarides Editions is thrilled to welcome Bristol-based artist Robert Del Naja, aka 3D, with the launch of the new Massive Attack EP, Ritual Spirit. Coinciding with the band's 3 sell-out shows at London's Brixton Academy from 3rd to 5th February, the artist will take over the South Bank gallery with the release of a hand-finished limited special edition EP, presented alongside a new box set of limited edition prints and a selection of works by the artist that document the visual history of the band.
Ritual Spirit marks the band's first release since Heliogoland in 2010. Each of the 300 limited edition 12" EP sleeves is artfully hand-finished by Del Naja in Lazarides' own print studio on Greenwich Peninsula. 200 will be available for purchase for £30 at Sea Container House at 22 Upper Ground, SE1.
Celebrating the launch of Ritual Spirit, the artist has collaborated with Lazarides Editions' studio to create 25 clothbound portfolios containing seven hand-crafted screenprints, each individually signed and numbered, featuring the artist's iconic symbol prints. Splashed across their album artwork, Del Naja's imagery featured in the box set has become instantly recognizable to fans globally as universal symbols and iconography for the band.
Specially commissioned limited edition lenticulars by the artist will be made available for the first time ever as well as a multi-media light box. Representing the history of the band's visual culture are a diverse selection of multi-media works from £750 (ex VAT) that highlight the unique vision Del Naja has brought to music, design and popular culture. Massive Attack has continually reinvented the intersection of music and art through which they have created challenging, alternative, evocative aesthetics raising awareness of ethical, social and political issues of concern. Documenting this visual journey and also available in-store is 2015 Thames & Hudson hardcover edition 3D Art of Massive Attack and the special edition released in parallel by the Vinyl Factory."
For further details head to the Lazarides Editions website.
'Ritual Spirit' EP tracklist:

01. Dead Editors (Massive Attack & Roots Manuva)
02. Ritual Spirit (Massive Attack & Azekel)
03. Voodoo In My Blood (Massive Attack & Young Fathers)
04. Take It There (Massive Attack, Tricky & 3D)
Massive Attack's 'Ritual Spirit' EP is out now through Virgin/EMI (buy).