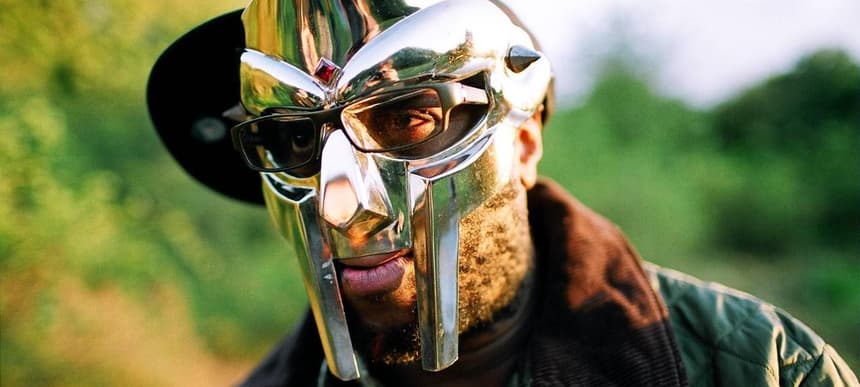 04.01.2021, Words by Felicity Martin
The music world mourns MF DOOM
Flying Lotus, Busta Rhymes, Thom Yorke and more paid tribute to the masked rapper
In a statement shared by his family on December 31st, MF DOOM – real name was Daniel Dumile – was confirmed to have passed away on October 31, 2020.
The tragic news came with an outpouring of grief on social media for the rap and production legend, famed for his ambitious rhyme schemes and next-level wordplay as well as being a true enigma, almost always hidden by a mask.
Born in London and raised on Long Island, DOOM was also a myth-maker and trickster of the highest order as well as a self-described supervillain, sending imposters to play live shows of his.
Best known as MF DOOM, he also operated under aliases including Madvillain, King Geedorah, Zev Love X and Viktor Vaughn, and collaborated with the likes of FlyLo, Earl Sweatshirt, Rejjie Snow, and many more.
When the news of his passing was shared, the music world shared their collective grief on social media, detailing why exactly the MC had captured their imaginations.
All u ever needed in hip hop was this record. Sorted. Done. Give it to the fucking aliens pic.twitter.com/knqTs1Q1HV

— FLYLO (@flyinglotus) December 31, 2020
I am so sad to hear MF Doom's passing. He was a massive inspiration to so many of us, changed things.. for me the way he put words was often shocking in it's genius, using stream of consciousness in a way i'd never heard before … 🙏 https://t.co/qzqwdYmTcl

— Thom Yorke (@thomyorke) January 2, 2021
View this post on Instagram
legends never die. @MFDOOM thank you for everything. @jdbeckmusic @DOMi_keys pic.twitter.com/v33uX5YRox

— Anderson .Blacked (@AndersonPaak) January 2, 2021
I'm still so upset. RIP to the legend MF DOOM. I'm 100% positive I've gone to a doom imposter show, I think at the key club. Also, 100% I went to one of the most amazing real doom shows at the Roundhouse in London. Also, Black Bastards is legendary album.. don't @ me

— T᷈O᷈K᷈iM᷈O᷈N᷈S᷈T᷈A᷈ (@TOKiMONSTA) January 2, 2021
the coolest thing MF DOOM would do is not say the title of a song until the last few words. he'll just start rattling off rhymes that match all eight of its syllables and you're like hell yeah title time

— rob (@robwhisman) January 2, 2021
A friendly reminder from DOOM pic.twitter.com/ilmJ3fqVOC

— hen hen misses DOOM 🐓 (@itsHENRY319) January 3, 2021
mf doom had a romance with that damn microphone

— GEORGIA ANNE MULDROW (@JAHJAHMULDROW) January 2, 2021
Little know fact about the rapper MF Doom.

In 2010, after he returned home to the United States from a tour, he was deported by the Obama Administration.

He was born in the UK, but had lived in the US his entire life.

It effectively ended his career & ruined his personal life pic.twitter.com/aWfbthNZPk

— Shaun King (@shaunking) January 2, 2021
MF DOOM.

What can I say about the one of the most creative, hilarious and genius MCs of all time. DOOM changed my brain chemistry, he shifted my perspectives about what was possible with writing lyrics and presenting as a larger than life character. Thank you MF you the goat pic.twitter.com/NMJUFyZfWD

— Dewey Bryan Saunders (@DeweySaunders) January 3, 2021
Never forget that DOOM used both Kilimanjaro & Eyjafjallajökull in his rhymes & pulled them off perfectly

— WREX MASON (@wrexmason) January 1, 2021
I hate to say this but we were actually working on an EP. There were more songs that I haven't even heard. https://t.co/i3772B7bDS

— FLYLO (@flyinglotus) December 31, 2020
safe travels villain

— Tyler, The Creator (@tylerthecreator) December 31, 2020