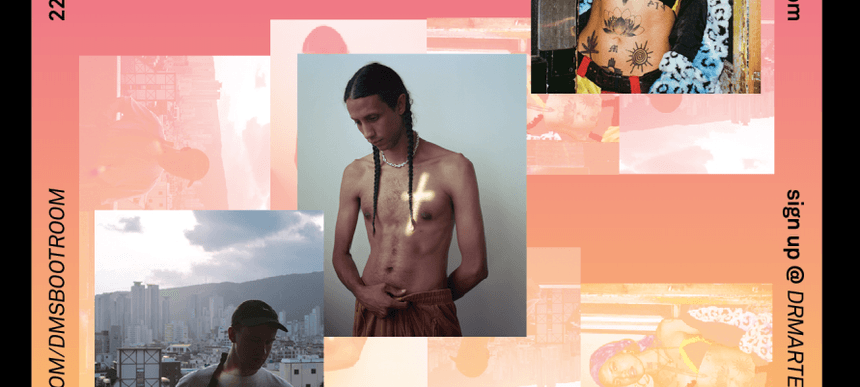 05.11.2018, Words by dummymag
Miink and Greentea Peng play Dummy x DM's Boot Room session
Dummy is taking over Dr. Martens intimate Boot Room venue on Thursday 22nd November for a special gig, and you can join us.
We're putting on two of our favourite new London innovators – Miink and Greentea Peng, with DJ duties being handled by Dummy's own Daniel Ness – for a co-curated event with Mixcloud.
Miink, the elusive double-braided artist (who we interviewed recently) is one of 2018's most intriguing acts. Having just dropped the critically-acclaimed 'Small Clan' mixtape that showcased his falsetto vocal and intimate pop that's had the whole internet ablaze, he's set to blow in 2019.
Joining him will be Greentea Peng, the south Londoner singing about everything good that's green (except, she says, money). Sounding something like what might've happened if Erykah Badu had grown up in London, the singer-songwriter recently dropped her glitchy, narcotic EP 'Sensi', which found its way into countless 'Best New Music' lists for good reason.
Warming up the event will be Daniel Ness, who's made waves on NTS and Balamii, as well as running the Merci Jitter label and producing expansive, experimental sounds under his own name.
Information:
The event starts at 7pm on Thursday 22nd November 2018.
DM's Boot Room address: 26-28, Camden Stables Market, Chalk Farm Rd, Camden Town, London NW1 8AH