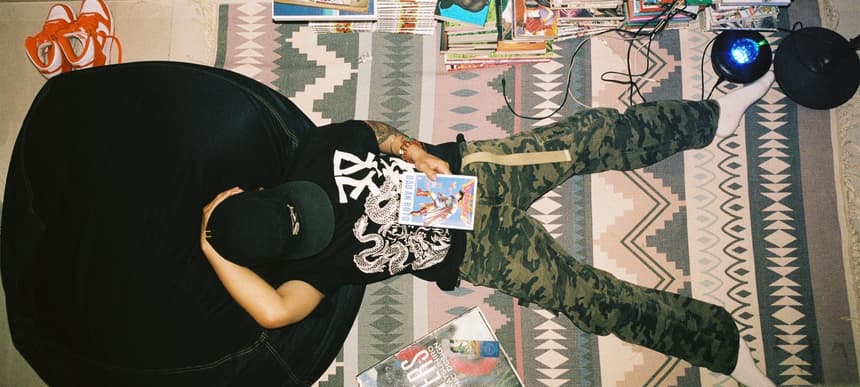 23.03.2022, Words by Billy Ward
Mixcloud's Worldwide Vibe is back with a celebration of Vietnam's Saigon City
"The city is loud in every sense of the word. And that energy is reflected in the music..."
Following the success of Mixcloud's Worldwide Vibe Canada and South Africa events last year, the livestream series is back once again for a third instalment, this time turning its attention to the bustling streets of Saigon City, Vietnam.
Curated by Vietnamese-American artist, creative director and music producer Demon Slayer and Saigon Community Radio, in partnership with V2X, LIONS SHARE & Eastern Margins, this edition of Worldwide Vibe explores the spaces where hyper-local and mainstream sounds collide. Taking place March 26, Mixcloud will host a 6-hour stream marathon stream celebrating the evolution of Saigon's musical identity, live from Objoff.
In an effort to shine a light on the cultural awakening happening in Vietnam right now, Worldwide Vibe is platforming a series of DJs and music collectives who are redefining the country's musical identity, featuring Jase x 2Stone, Triple D, Teddy Chilla, Minoto, Larria, Tizone, mess. (live), Puppy Ri0t & Tanecore.
"There's always music in Vietnam, and that's no exaggeration, says Demon Slayer, a.k.a Dan Nguyen: "Whether it's speakers outside a store, or speakers latched onto a moped, the city is loud in every sense of the word. And that energy is reflected in the music."
In support of the upcoming event, Mixcloud has shared the first in their Spaces of Sound mix series, a new selection of original 60 minute mixes each representing the unique environments and spaces where you hear Vietnamese music. This time around, Demonslayer produces a survey mix of his own varying worlds of sounds and styles, a collection of over a decade of original productions, including unreleased rarities. You can listen to the mix here.
With a shortage of in-person spaces dedicated to niche scenes like the hardcore rave scene, experimental noise, or LGBTQ+ focused spaces, artists have utilised streaming platforms to share their love of music. Worldwide Vibe Vietnam is a celebration of Vietnamese creators, their innovation, creativity, and dedication to sharing music.
Watch the livestream this Saturday, March 26 here.