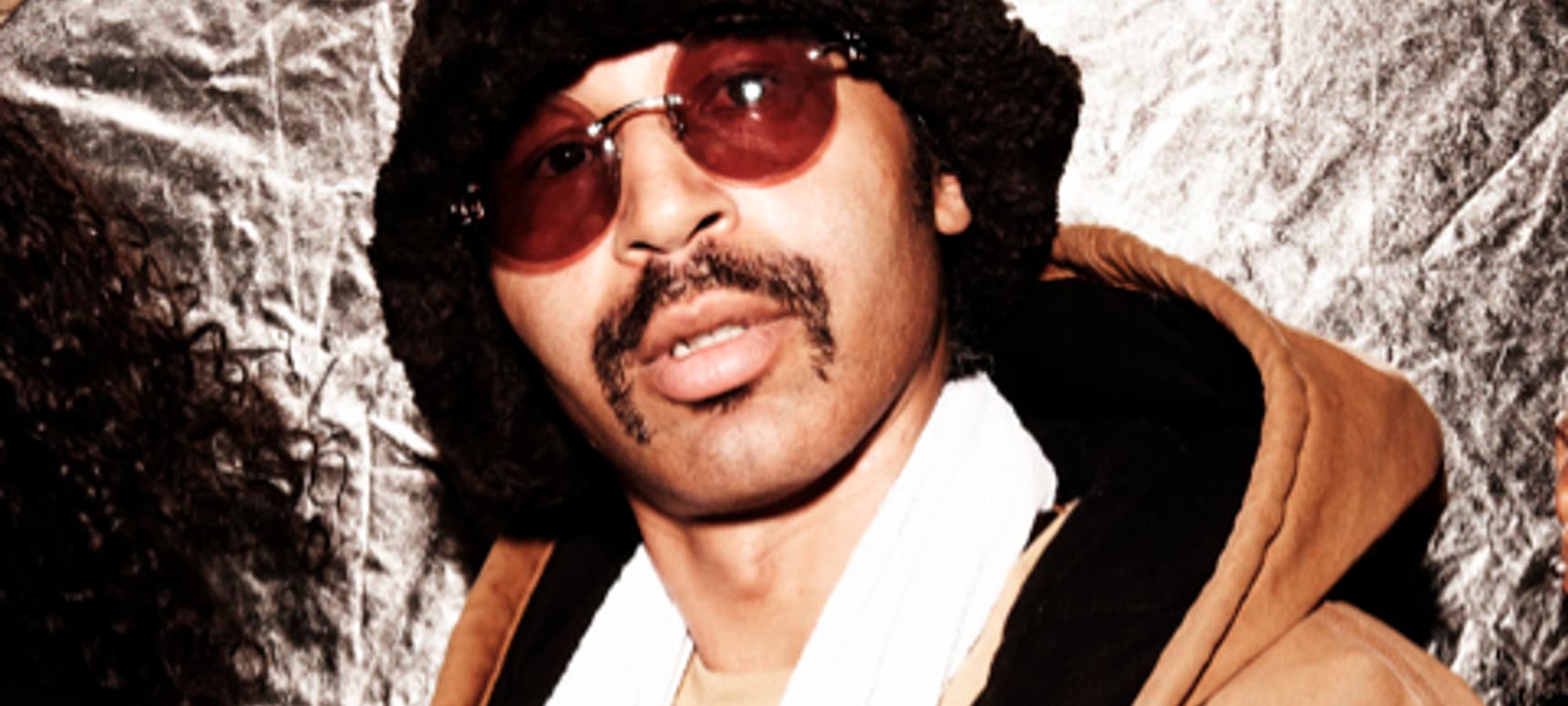 13.01.2016, Words by dummymag
Moodymann has mixed the latest DJ Kicks
Detroit pioneer Moodymann is the latest to contribute a mix to !K7's DJ Kicks series, out on 19th February. Now past the half-century mark, it's also the first mixed CD that Moodymann has put together. Comprising of 30 tracks across an hour and fifteen minutes, it's a wonderfully diverse selection that spans from LA beats to R&B to house.
The series' 52nd edition features an early track from the now elusive Jai Paul as well as something from Toro Y Moi's side project Les Sins. You can check out the full tracklist below.
Moodymann – DJ Kicks tracklist:
01. Yaw – Where Will You Be
02. Cody ChesnuTT – Serve This Royalty
03. Dopehead – Guttah Guttah
04. Jitwam – Keepyourbusinesstoyourself
05. Talc – Robot's Return (Modern Sleepover Part 2)
06. Beady Belle – When My Anger Starts To Cry
07. Shawn Lee feat. Nino Moschella – Kiss The Sky
08. Jai Paul – BTSTU
09. Flying Lotus feat. Andreya Triana – Tea Leaf Dancers
10. Nightmares On Wax – Les Nuits
11. Rich Medina feat. Sy Smith – Can't Hold Back (Platinum Pied Pipers Remix)
12. Julien Dyne feat. Mara TK – Stained Glass Fresh Frozen
13. Little Dragon – Come Home
14. Andrés feat. Lady – El Ritmo De Mi Gente
15. Fort Knox Five feat. Mustafa Akbar – Uptown Tricks (Rodney Hunter Remix)
16. Daniel Bortz – Cuz You're The One
17. José González – Remain
18. Big Muff – My Funny Valentine
19. Les Sins – Grind
20. Tirogo – Disco Maniac
21. SLF & Merkin – Tag Team Triangle
22. Joeski feat. Jesánte – How Do I Go On
23. Kings Of Tomorrow feat. April – Fall For You (Sandy Rivera's Classic Mix)
24. Soulful Session, Lynn Lockamy – Hostile Takeover
25. Anne Clark – Our Darkness
26. Peter Digital Orchestra – Jeux De Langues
27. Noir & Haze – Around (Solomun Vox)
28. Marcellus Pittman – 1044 Coplin (Give You Whatcha Lookin 4)
29. Lady Alma – It's House Music
30. Daniela La Luz – Did You Ever
'Moodymann – DJ Kicks' is out via !K7 on 19th February 2016 (pre-order).