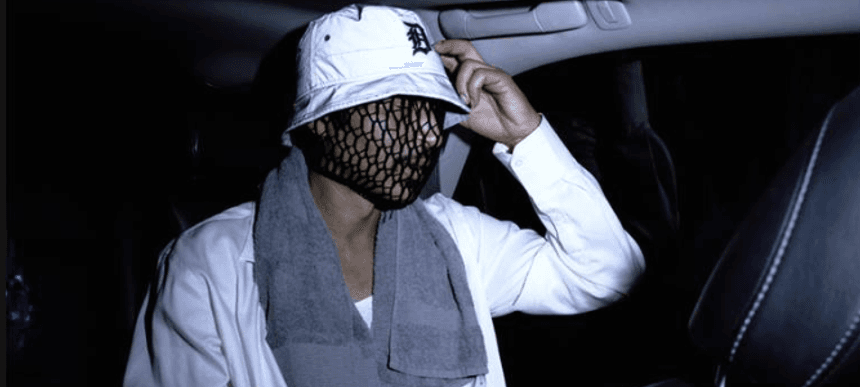 17.01.2019, Words by Felicity Martin
Moodymann shares video of aggressive confrontation with Detroit police
The disturbing video shows a police officer aiming an assault rifle at the DJ in his own backyard
A video has surfaced of Moodymann enduring a disturbing confrontation with Detroit police in his own backyard.
The clip begins with the house/techno pioneer, real name Kenny Dixon Jr, filming from inside his car as Highland Park police surround the vehicle, rifles pointed at him.
"Unlock the door now," the policeman can be heard yelling. "Let me unlock it. Let me unlock it," he replies, and the video ends as he leaves the vehicle.
The Detroit DJ's post, which was uploaded on Tuesday, has since been removed but remains on Instagram via another user.
The caption read: "HP police came n (MY BACKYARD)demanding proof of ownership and this is how they reacted. (Went 2 jail again)charged me 4 Breaking and entering on my own property even though I had keys.what u can't c is 9 other officers pointing there AR15 directly at my head …next time just pull the MF trigger let's get this shit over with (I'm tired) I'm so tired."
Watch the video below.
The Black Madonna spoke out on Twitter about the injustice, adding, 'We have to stop terrorizing black men'.
I just saw Moodymann get arrested for breaking and entering his own property on Instagram. He had the keys! They had a fucking AK or whatever in his face. I'm just crying.

Black lives matter.

— THE BLACK MADONNA (@blackmadonnachi) January 16, 2019
Update (21/01/19): Highland Park Police have since issued a statement via Detroit Metro Times:
"On Saturday while conducting a proactive patrol regarding possible illegal scraping [sic] HPPD officers encountered Mr. Dixon. During the encounter, Mr. Dixon did not produce personal ID nor proof of ownership of the property and was subsequently arrested and conveyed to HPPD. Further investigation confirmed ownership and Mr. Dixon was released and issued several citations regarding this incident. Mr. Dixon has since met with HPPD and this matter was resolved to the satisfaction of Mr. Dixon."
Watch the footage of the press conference regarding the incident: