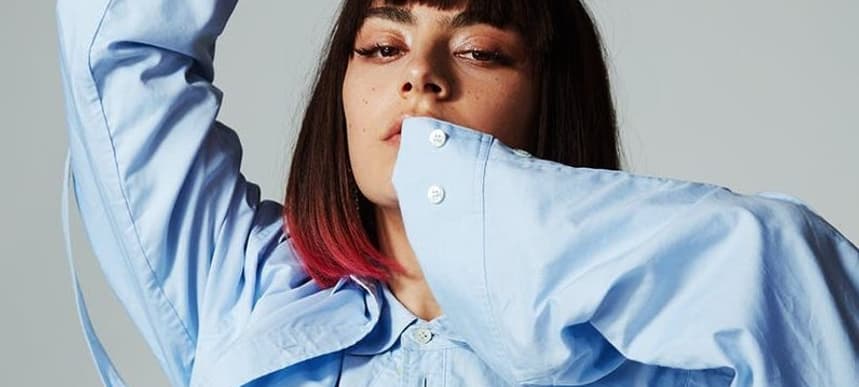 19.03.2020, Words by Felicity Martin
Musicians turn to live streaming amid concert cancellations
Watch Charli XCX host a therapeutic art class and more direct from her Instagram...
Charli XCX is the latest artist to announce a live stream aimed at supporting those currently self-isolating due to the global spread of coronavirus.
The pop pioneer has announced a programme of daily events over on her Instagram, inviting guests along to partake in a variety of activities.
Yesterday saw her host an intimate "emo chat" with Christine & The Queens, while today (6pm GMT) she will embark on a personal training session with Diplo. Friday finds her putting on a session called 'How To Be Lonely' with Rita Ora, before playing Would You Rather with Kim Petras on Saturday and putting on a therapeutic art class with Clairo on Sunday.
Charli's live streaming comes after other artists doing the same including L Devine, who is honouring every date of her postponed European tour with a live-stream from her house, while huge acts like Coldplay, John Legend and Yungblud have also put on video concerts for their fanbases.
Other artists are using the pandemic to upload mixes that people can listen to while on lockdown, for example Totally Enormous Extinct Dinosaurs' mix designed 'for kitchen dancing in times of isolation'.
Related: Glastonbury 2020 has been cancelled