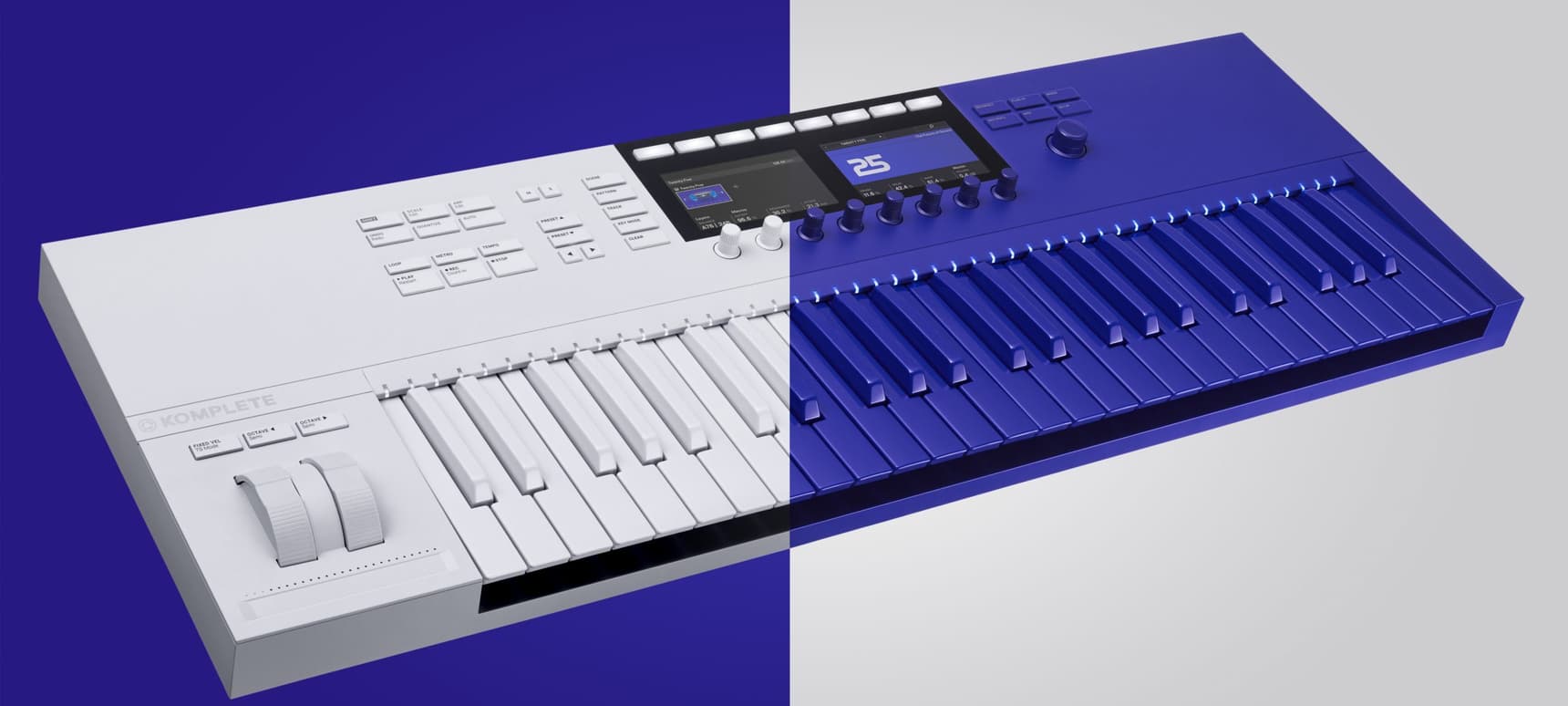 26.10.2021, Words by Maisie Goulsbra
Native Instruments celebrates 25th anniversary with limited-edition hardware, new free instrument
"TWENTY FIVE is a small token of our appreciation, and we hope this sonic time capsule will help inspire a new generation of creators as they define the sound of the next 25 years." 
Native Instruments have just announced a limited run of Ultraviolet and Vapor Gray KOMPLETE, MASCHINE, and TRAKTOR hardware. The company behind groundbreaking music technology products like KONTAKT, MASCHINE, TRAKTOR, and the KOMPLETE have been at the heart of musical innovation for 25 years. With a mission to make music creation more inclusive and accessible, they provide digital services, software and hardware for musicians, producers, and DJs of all genres and levels of experience.
To mark their 25th anniversary, Native Instruments are releasing limited-edition versions of six of its most popular instruments and controllers. Alongside that, they have also announced the release of a new, free instrument, TWENTY FIVE. This will allow its uers to sculpt entirely new sounds from combinations of classic presets taken from 37 different instruments across NI's history.
Constantin Köhncke, Native Instruments CEO says, "We're extremely proud of what we have accomplished over the past 25 years. None of this would have been possible without the dedication, passion, and ingenuity of every member of the NI team, both past and present, and – most importantly – our community of creators who have used our products and innovations to create countless contributions to music culture."
NI's Chief Product Officer & President Robert Linke adds, "TWENTY FIVE is a small token of our appreciation, and we hope this sonic time capsule will help inspire a new generation of creators as they define the sound of the next 25 years."
TWENTY FIVE is available until December 31 as a free download. It runs in KONTAKT 6, or the free KONTAKT 6 PLAYER.
Read next: Streetwear brand KING enlists HEN$HAW for the face of Autumn Winter collection.