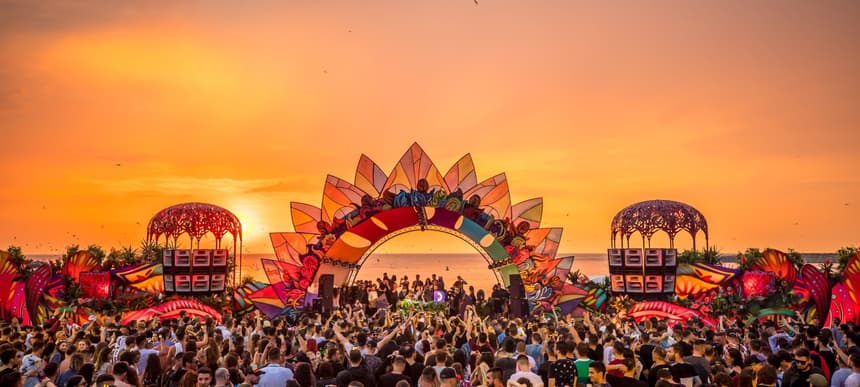 13.06.2022, Words by Billy Ward
Neversea announces full line-ups for Daydreaming and Oasis stages
The largest beach music festival in Europe is taking place between July 7-10
With less than a month to go before Neversea gets underway in Constanța, Romania, the largest beach music festival in Europe has released the full line-ups for the Daydreaming and Oasis stages.
After announcing new additions to both the main stage and the Temple stage back in April, including dance behemoths Paul Kalkbrenner, Amelie Lens and Jamie Jones, the festival is continuing to build anticipation with a brand new selection of DJs ready to bring the party to the Romanian coastal city.
The ideal location for parties that stretch long after sunrise, the Daydreaming stage has locked in Argentinian house DJ Hernan Cattaneo and dance legend Nick Warren for a mouthwatering back-to-back session. Another back-to-back appearance will bring Dutchman Matthew Dekay on the Daydreaming stage with one of the most creative deep minimal DJs, Yoko0.
Also, performances from the likes of Caleesi; Sarah Kreis, Christian Loffler, Day Dreamers (Marwan, Woodnote, DUB Fx), DJEFF, Disharmony, and many more complete the stage for the 2022 edition.
Elsewhere, the Oasis stage has added some of the finest names from the tech house and deep house scenes, including DJ Anna Tur, Claptone, rising talent DJ Kasia and Les Twins, to name a few.
In 2019, over 150 artists and DJs played across 7 beautifully crafted stages, greeting 240,000 party-goers from all around the world for 4 days and 4 nights of fun. Fans can find more details about the 2022 escape on the Island of Dreams at neversea.com.
Tickets are on sale now and can be bought here. The fans who already have Anytime Passes can choose to participate in the 2022 edition or one of the next 2 editions. Those who have Freedom Passports can opt for the 2022 or 2023 edition.
See the full line-up for both stages below.
Read next: Neversea festival reveals the female acts locked in for 2022 edition