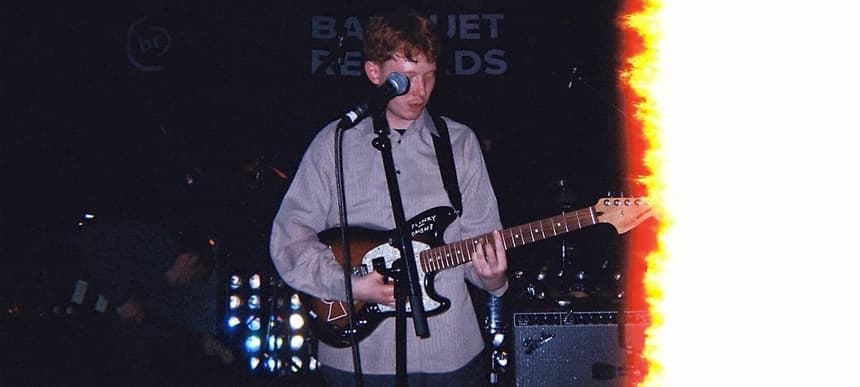 30.03.2023, Words by Billy Ward, Photos by Sam Willicome
New King Krule flexi disc demos appear online
The tracks include 'Flimsier', 'It's All Soup Now' and 'Time For Slurp'
A number of new King Krule demos have been oozing out the cracks of the internet over this last week, as the South Londoner edges closer to the inevitable but still-to-be-officially-announced release of his new album. 
Five new tracks are currently in circulation, including 'Flimsier', 'It's All Soup Now', 'Time For Slurp', 'Whaleshark' and 'Achtung'. 
The demos in question have been on sale as flexi discs during his ongoing Shhh Tour, a mini European runaround that has seen him perform some stripped-back versions of new material that may or may not be included on his forthcoming record.

Marshall posted on his Instagram story earlier in the week: "There is five different flexis! You will not know which one you get as they is cloaked by the mystery envelope! It is like Pokémon!"
Out of the five demos being sold on the tour, currently three of the tracks ('Flimsier', 'It's All Soup Now' and 'Time For Slurp') have appeared online. 'Flimsier' has since been removed from YouTube.
With the London leg of the tour happening this Friday, fans can expect the final two tracks to begin to surface in the coming days.
Some of the new tracks currently being paraded around Europe were first premiered at Horsey's Village Underground headline show back in October 2022.