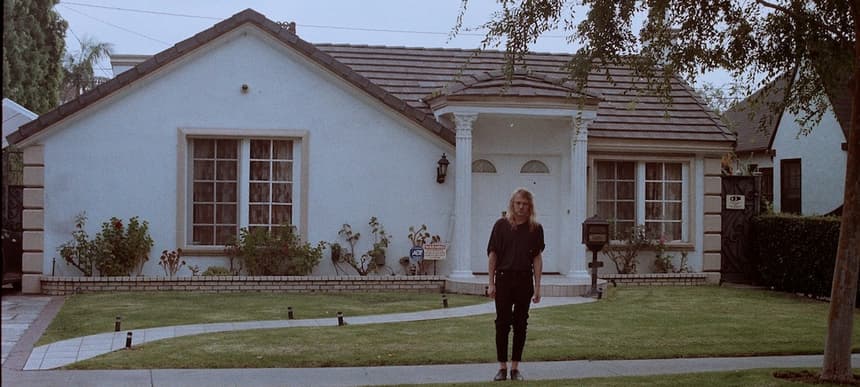 11.12.2014, Words by dummymag
Beats In Space announce X-Files-inspired album by Palmbomen II
New analogue synth wizardry inspired by the cult '90s sci-fi show, out on Beats In Space Records.
Bear with us: Palmbomen II is Kai Hugo, a guy who makes house-ish music using old hardware. Palmbomen II shouldn't be confused with Palmbomen, which is also Kai Hugo, but it's Kai Hugo and some friends, and they make music together as a group and do a lot of live things. Palmbomen II is a solo project. Got it?
Palmbomen II uses a restricted set of equipment: vintage synths, old drum machines, etc., all recorded to tape. Loads of the music is made live, quite literally – you can hear him adjusting knobs and faders as the music plays. His new album, imaginatively titled 'Palmbomen II', was recorded over a summer in Hugo's mum's attic back home in the Netherlands.
'Palmbomen II' was heavily inspired by The X-Files (which Hugo binge-watched while making the album), particularly it's earliest seasons, which were all shot in Vancouver (it was cheaper to shoot there than Hollywood) and mostly took place in cold forests, warehouses, and hospital rooms, giving the show its uniquey dingy atmosphere. The 14 tracks that make up the album are all named after bit characters from the show – the first track to air from the album, Leo Danzinger, is named after a twitchy Vietnam vet from a particularly high concept episode.
It's all coming out through Beats In Space Records next year. Read Tim Sweeney's guide to 15 essential tracks from Beats In Space's 15 years on air here.
Palmbomen II 'Palmbomen II' tracklist:
01. Peter Tanaka
02. Cindy Savalas
03. Lorraine Kelleher
04. Teena Mulder
05. Carina Sayles
06. Samuel Aboah
07. Mary Louise Lefante
08. Vic Trevino
09. Gerd Thomas
10. Caitlin Ross
11. John Lee Roche
12. Jesse O'Neill
13. Rebecca Waite
14. Leo Danzinger
Beats In Space records release 'Palmbomen II' on March 3rd 2015.