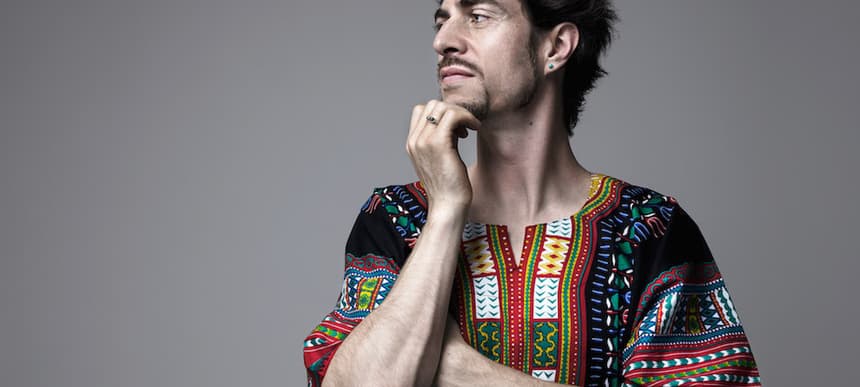 18.07.2014, Words by dummymag
Paul White announces a new album on R&S; streams a jam called Honey Cats taken from it
'Shaker Notes', the Danny Brown associates' fourth solo album, drops in September.
Paul White is probably now best known as Danny Brown's fave beatmaker, having produced on tracks like Adderall Admiral off 'XXX' and Street Lights for 'Old'. But he's released three albums of his own in the past, including 2010's excellently named 'Paul White and the Purple Brain'. His first solo album on R&S Records has been announced for a September release: it's called 'Shaker Notes' and is described as his most personal to date, and detached from his more sample-led work of yesteryear.
The first track from 'Shaker Notes' has been shared, and it's a jam. It's called Honey Cats, and picks up on some of the mystical Death Valley desert vibes familiar in the past, with a murmuring vocal Gonjasufi would be proud of. Did you know, Paul White is a direct descendant of romantic poet Samuel Taylor Coleridge? You do now.
Paul White 'Shaker Notes' tracklist:
01. Intro
02. All We Know
03. Where You Gonna Go
04. Honey Cats
05. Wait and See
06. Running on a Rainy Day
07. Fighting to Dance
08. Is It Up To Us
09. Sitting in Circles
10. Numbers of Change
11. Shaker Notes
R&S Records will release 'Shaker Notes' on September 29th 2014.