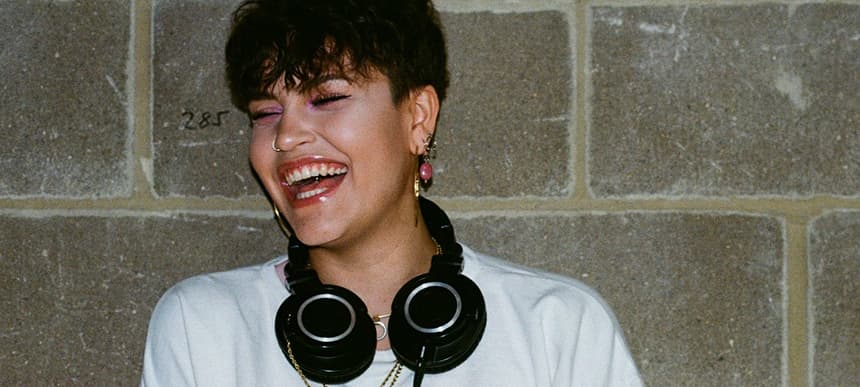 17.03.2022, Words by Billy Ward
Pirate announce 'Break The Bias' panel, survey concludes 98% of female artists suffer from performance anxiety
The online panel is taking place March 30 at 7pm
In a recent survey carried out by Pirate, 98% of female respondents said they had suffered performance anxiety, making them 28% more likely to suffer from performance anxiety than their male counterparts.
While some pre-show stress is natural, many female survey respondents identified their gender as being a root cause of the anxiety they were feeling. One DJ identified her performance anxiety as coming from the perceived need to "compete" with male DJs, while another participant described feeling anxious while "performing at new and unfamiliar spaces" as "the only female on the lineup".
Other causes of anxiety were identified as tough crowds, equipment concerns, drug and alcohol culture and a lack of space to chill out, however, for female performers, being a gender minority in event spaces meant these reasons were exacerbated even further.
Respondents to Pirate's survey offered ideas around how the music industry might change in order to better support artists with performance anxiety, many of which revolved around diversity on lineups and in crowds, space and drug/alcohol protocols.
Taking into account the results of the survey, Pirate has partnered with music and mental health specialist Vanessa Maria and Ladies Music Pub founder TYSON to host a free online 'Break The Bias' panel on March 30th at 7pm, inviting voices from across the musical spectrum and all genders to tackle the issues raised. Participants can sign up here.
Read next: Pirate launch 'The Project Fund' giving artists free studio time in 2022