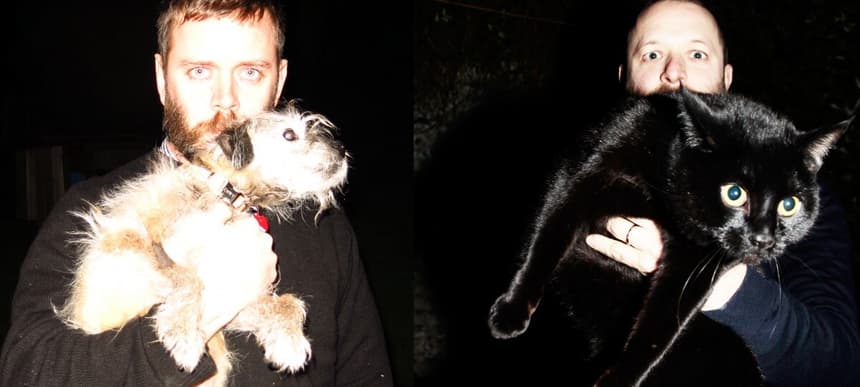 21.07.2014, Words by dummymag
Premiere: Archie Bronson Outfit - In White Relief (Carter Tutti remix)
The industrial pioneers throw out a sleazy remix of Domino's scruffy rockers.
Somerset-bred trio Archie Bronson Outfit released their fourth album, 'Wild Crush', on Domino Records a few months back. The next single to be gleaned from it is In White Relief, which has a video that's oh so Terry Gillian (Flying Circus as opposed to Twelve Monkeys).
To back up the single release, a remix has been supplied by Carter Tutti (as in, Chris Carter and Cosey Fanni Tutti, nee Chris & Cosey – they were in a band called Throbbing Gristle who you definitely should have heard of). It's not an overcomplicated rework, with Carter Tutti extracting In White Relief's appealingly strained vocal and slapping it under the kind of sleazy synth pattern they've made a living off, but the results are still resolutely excellent.
Check out the rest of the EP's tracklisting, and Archie Bronson Outfit's upcoming live dates, below.
Archie Bronson Outfit In White Relief single tracklist:
01. In White Relief
02. In White Relief (Carter Tutti remix)
03. In White Relief (Bo Ningen cover version)
Live dates:
August 1st: Santander Music Festival, Santander
August 8th: Ypsigrock, Castelbuono
August 20th: End of the Road Festival, Larmer Tree Gardens
September 13th: Tou Scene, Stravanger
Domino Records release In White Relief on August 4th 2014.